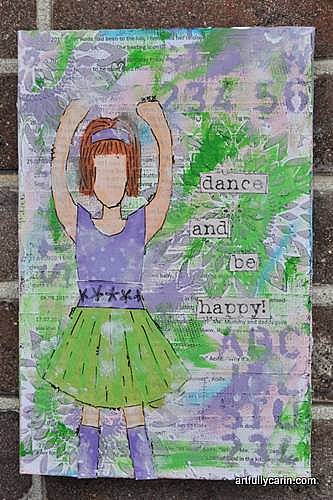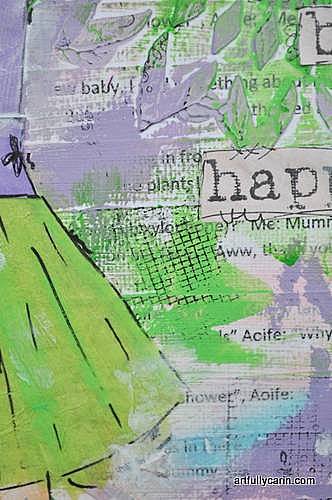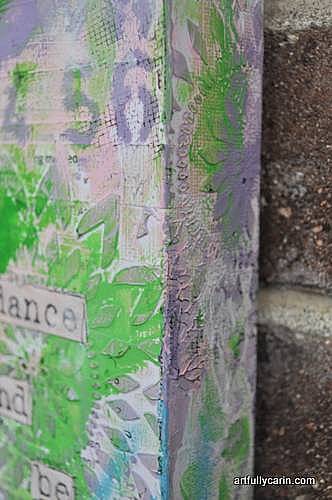 When we did up Aoife's room last year, she asked for it to be pink and purple, have plenty of space for her to draw, and have a ballet/ dance theme. I'm not that keen on heavily themed rooms, but I wanted her to feel the space was really hers, so I added a few dance bits (voile curtains that reminded her of tutus, light shades with dancers on them…) and had a few other things up my sleeve.
Like a gallery wall of personalised artwork.
I got as far as making her one canvas (dance like nobody's watching) when she came home from school one day saying Irish dancing "made her legs dizzy", that she didn't like dance, and that she much preferred Minnie Mouse now anyway.
Okay then…
So the gallery wall was put on hold while I waited (im)patiently for her to come around.
And she did. On her own. Dancing across the living room to some folksy music one day, she said excitedly: "Look mummy, I'm doing it! I think it's because my legs are a bit older now. They can handle it."
Then she started asking for more dance lessons. And more art for her room.
Happy to oblige honey, happy to oblige.
The canvas measures 28.5cm x 18.5cm (roughly 11 x 7 inches). The bottom layer is a page of funny things Aoife has said and done over the years, which was cut into strips before it was glued down. Next, I put a layer of dyed texture paste through one stencil and used the left over paint through another, carrying both over the sides of the canvas. I added pink, purple, green and blue paint randomly (the pink is the same paint she has on the walls of her room, making it even more personal), and stamped/ doodled all over in black. The dancer was made from a combination of  scrapbook papers, book pages, tissue paper, water soluble crayons, acrylics and pen . The title was coloured with water soluble crayons and pen doodles. Lastly, I added some gesso smudges to the dancer.
And I'm happy to say she really likes it, even though she does her best to hide it…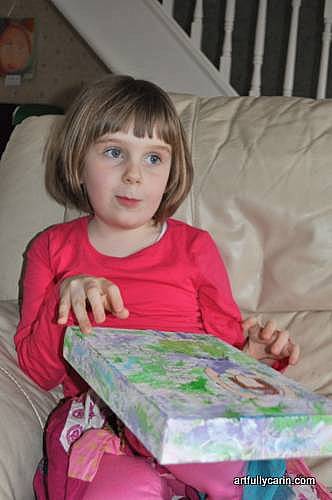 Now onto the next one!