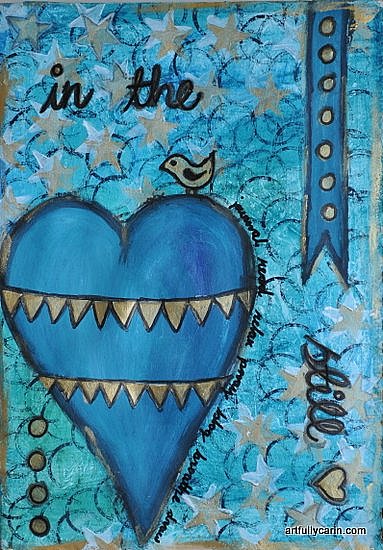 I slip out of the comfort of my warm bed, shivering as the cool air hits my body.
Sneaking out of the master, I expertly side-step the creaky floorboards and toys piled outside the children's bedrooms to look in on my sleeping babies. I smile as I see their familar forms.
Aoife is sprawled out on her tummy, one leg  rebelliously sticking out over the edge of the bed and her arms spread at an odd angle. Her big, messy mop of hair makes it hard for me to make out her face, but her heavy breathing lets me know she's okay. Kirby, on the other hand, is flat out on his back, arms above his head and the top of his head touching the wall. Tiger and muslin are not far from reach.
Satisfied they are okay, I carry on downstairs to switch on the kettle and start my day.
This is my time, and all is good.
Since Kirby gave up regular naps, Saturday morning is my deep breath in a week full of shallows.
I love early mornings.
A while back I tried to get up early every morning, but it didn't work for me. Not while the kids are so young and need so much from me around the clock. I ran myself ragged. Saturday mornings, on the other hand, set me up for the whole week. I usually feel more productive and creative in that short time than I do the rest of the week. Also, not knowing how long I have till the rest of the house wakes up focuses me.
In the still of Saturday mornings, I simultaneously find myself and become myself. I let my soul breathe. I pray. I ask myself the hard questions that need to be answered on a regular basis, and try to listen to and understand the answers in whatever way they are given to me.
I wouldn't miss them for the world.
****
I began the "In the still" art journal page by stamping small lids all over the page, making sure they all over lapped. I then painted on three harmonious colours using water soluble crayons, which I let dry a little under a crinkled up sheet of cling film (plastic wrap). Next I stamped sections of the page with a star foam stamp, using gesso and gold acrylics. I ran some of the left over gold paint along the edges to create a broken  border. Later, I painted on the heart, ribbon, bunting and bird using water soluble crayons, gesso and acrylics. I created a smudged border by going around the edges with a bold Pitt pen, then running over it with a fine brush. Lastly, I wrote the title and the journaling with the pen, using the same smudging technique on the title.