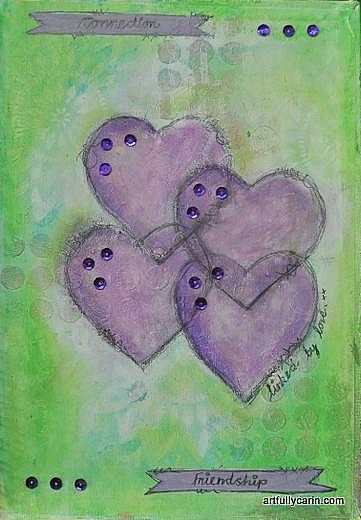 I am thrilled to share this with you today…
I have set up a facebook group dedicated to artful memory-keeping, and I would love for you to join!
I have long wanted to create a community around artful memory-keeping; a place where we can share projects, ideas, tips and tricks with like-minded people, a place where we can inspire and be inspired, and hopefully make new friends too.
I know there are lots of differing opinions on facebook, so please know this… I considered lots of different places before deciding on this one. It was important for me to make it as easy as possible for everyone to join in. I also needed somewhere people can post written posts, as well as photos. In the end I decided facebook was the best fit.
The group is for anyone who creates art with an element of memory-keeping. So if you, for example, use personal photographs in your art, art journal your days, make your own scrapbooking backgrounds, or create artful home projects with a touch of memory-keeping, this is the group for you.
***
The "Linked by Love" art journal page was made layering watersoluble crayons, acrylics, gesso, oil pastels and pencil with stamps and stencils. It was finished off with purple sequins. It's this week's entry in Kristin's Summer of Color 3, focusing on lime green and purple.