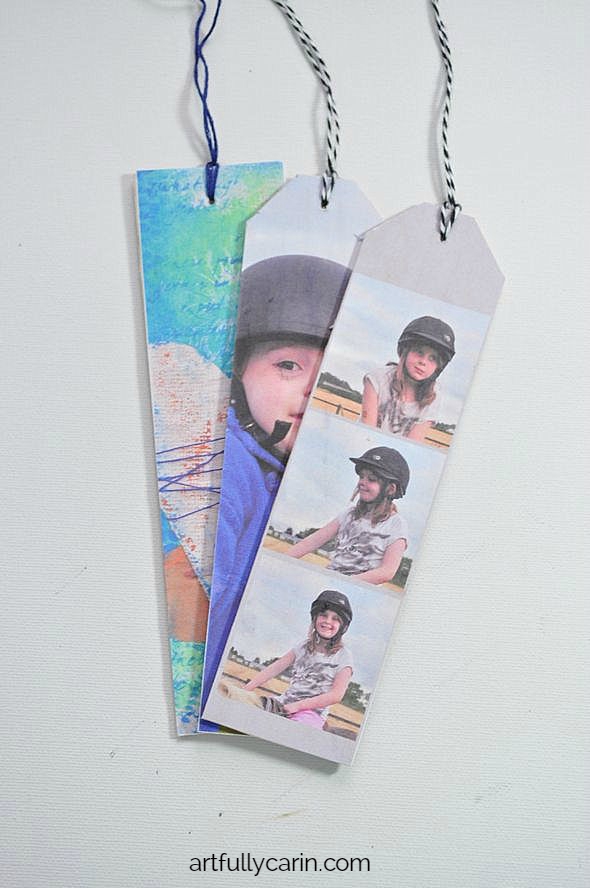 Hi lovelies,
Hope you had a nice summer. I'm so happy to be back here with you! It's been too long. And I'm launching straight into a fun, easy craft; DIY photo bookmarks. I'm using balsa wood
as a base to make them more stable.
This is a photo heavy post, but don't worry, the project is actually pretty straight forward. It's just easier to explain visually.
Materials, both versions: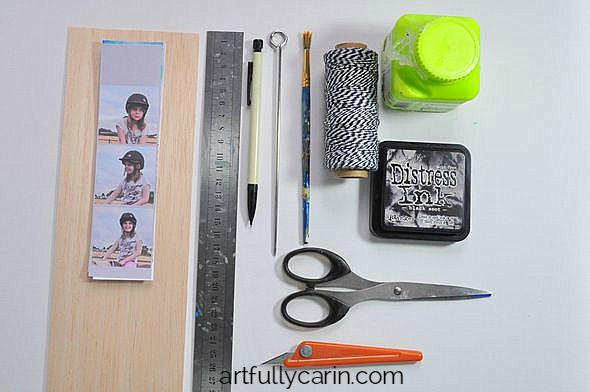 * access to a computer with internet
* access to a printer and printer paper
* Thin balsa wood
* photographs (see instructions)
* straight edge ruler
* pencil
* craft knife
* decoupage glue
* ribbon, yarn, or twine
* scissors
* ink pad
Instructions, version one: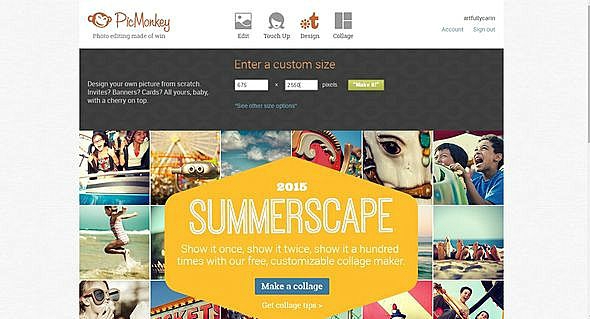 1. Create a design template measuring 675 x 2550 pixels in your favourite photo editing program. I used PicMonkey for this since it's available to everyone.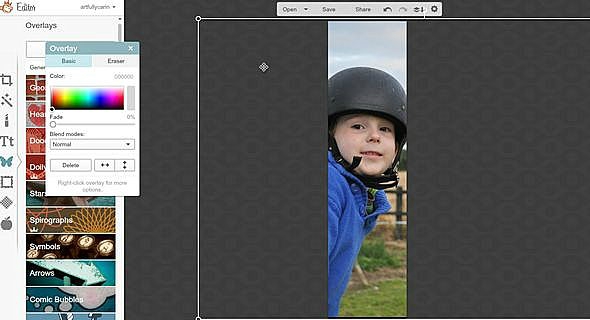 2. Manipulate the photos inside the template so they fill the entire box, then save. Make sure to use copies or the "save as" option if you want to keep the originals as they are.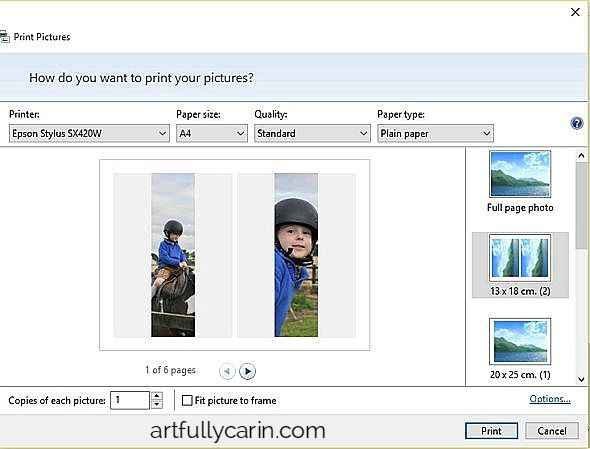 3. Print the on the 13 cm x 18 cm setting, making sure you untick the box saying "fit picture to frame" or similar, if possible.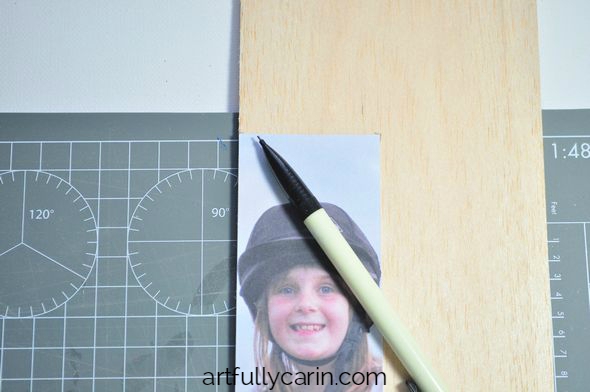 4. Lay the photo on top of the balsa wood, ensuring it's flush with the outside edge. Mark the corners of the photo on the balsa wood with pencil. Remove and join up the lines with your straight edge.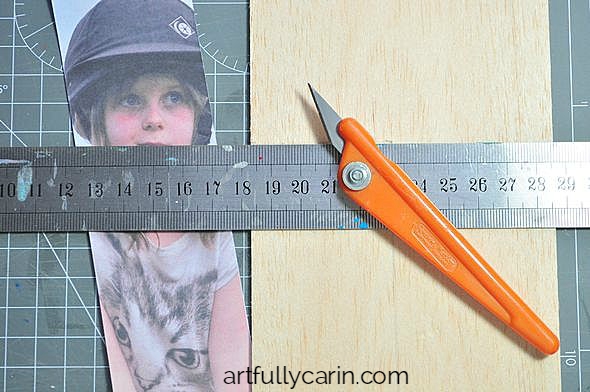 5. Cut out the balsa wood base using your craft knife. It's better do several light cuts, adding a little more pressure each time, than forcing the knife right through on the first go.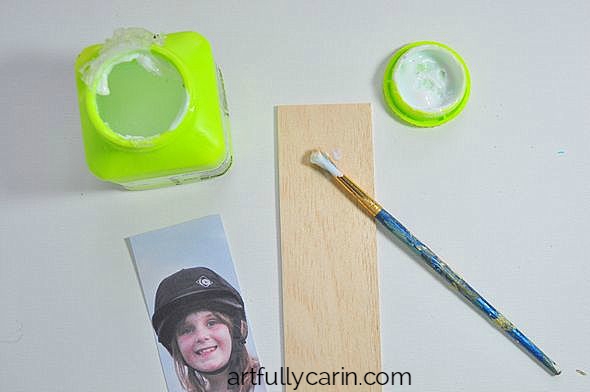 6. Carefully glue the picture in place on the balsa wood, lining up the edges as well as possible. Add a thin, smooth layer to the top of the picture too. Leave to dry. Turn over and repeat.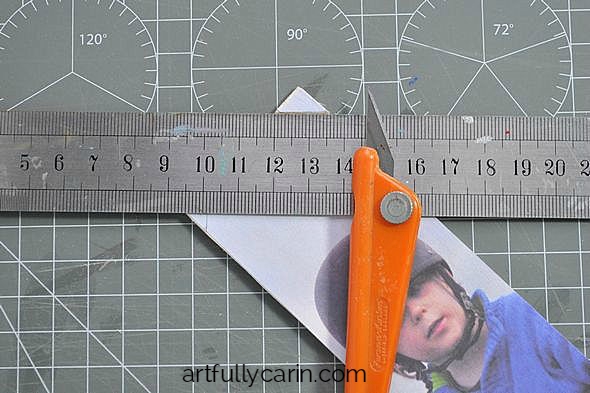 7. Optional: Measure one centimetre in and one centimetre down from the top of the bookmark, join the marks and cut out.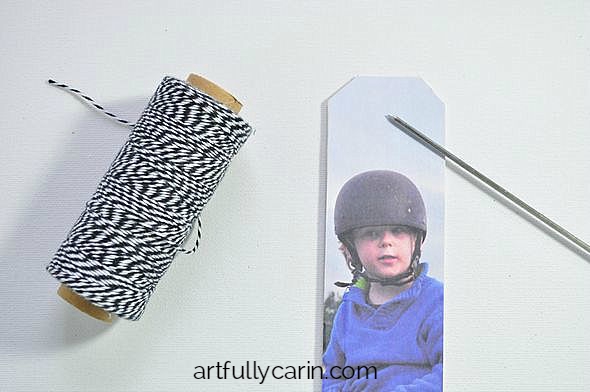 8. Gently force the awl, skewer or similar through the top of the bookmark, then twist it around a little to make the hole larger.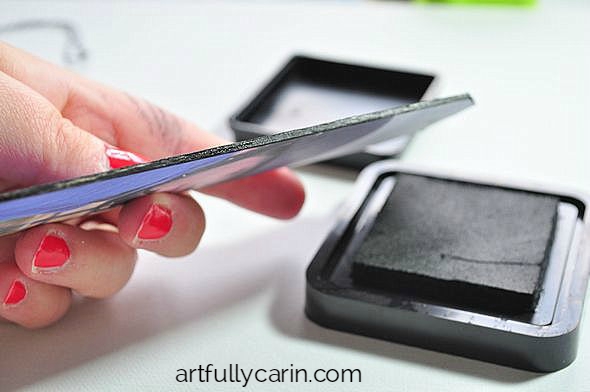 9. Optional: Gently pat the edges of the bookmark with the ink pad. Leave to dry for a few minutes.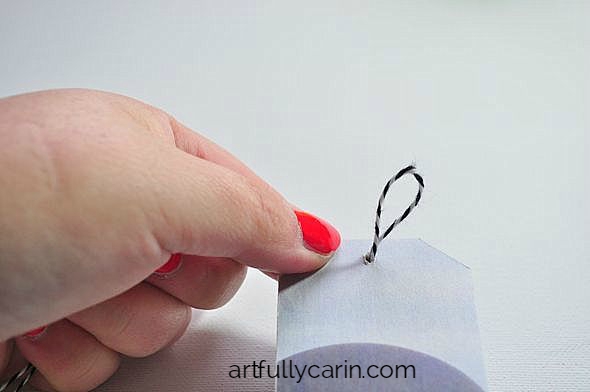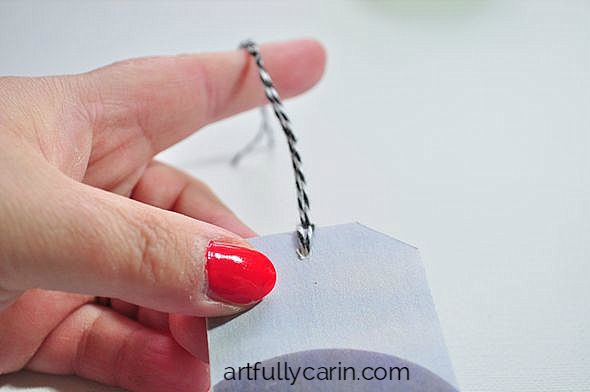 10. Fold your piece of ribbon, yarn or twine in half and push the folded part through the hole of the bookmark. Open up the fold a little and pull the two ends through.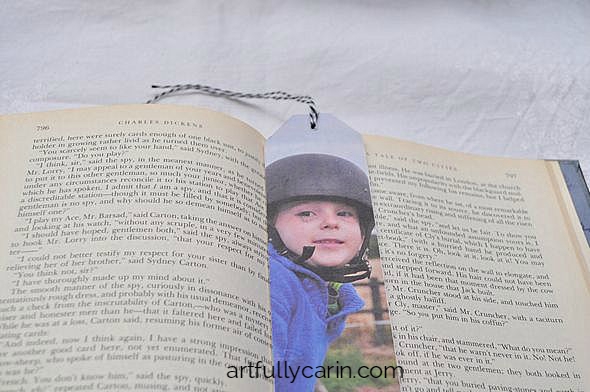 Use and enjoy!
Instructions, version two:
1. Make a blank template in your photo editing program measuring 675 x 2550 as before. Again, I did mine in PicMonkey.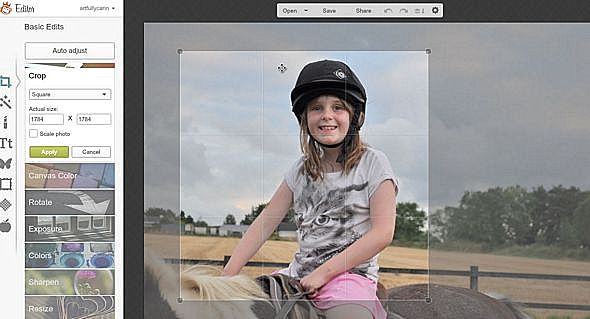 2. Crop 3 photos in square format in your photo editing program and save. Make sure to use copies or the "save as" option.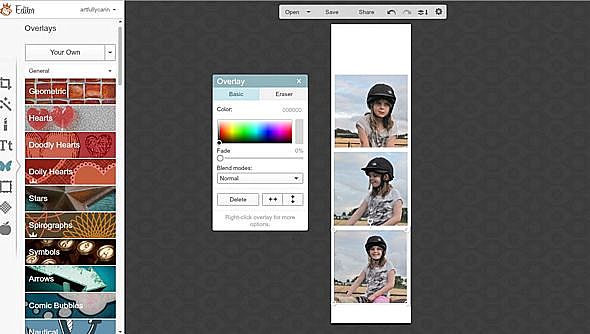 3. Add the photos to the template. Manipulate to find the correct size and move around to create a pleasing composition. Adjust the background colour of the template to suit your photos. Print and cut out.
Tip: If you want your layout to have a white background, add a thin light grey frame around the template as a guide for cutting.
4. Carry on as earlier version.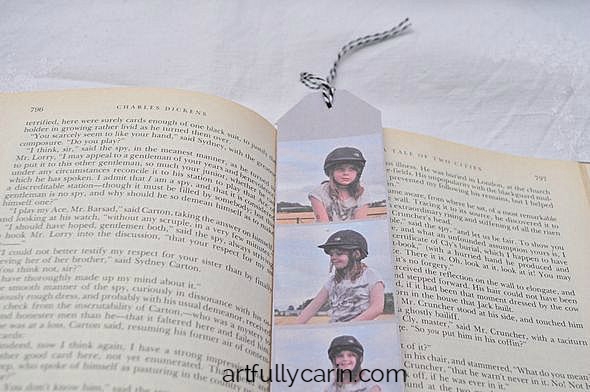 Use and enjoy!
Variations: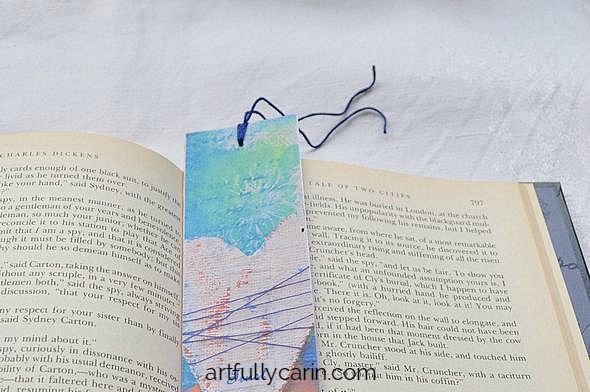 1. Cover the balsa wood with book paper, then add sepia or black and white photo squares. Age more with an ink pad.
2. Use scanned copies of your artwork..
3. Use scanned copies of your kids' artwork.
I love how these turned out and how versatile they are. I used some fun pictures of the kids riding horses in Ireland over the summer, which is perfect for everyday bookmarks,  but you could easily use any pictures to make them more suitable for Christmas, Valentine's day, Mother's day, Father's day, or any occasion you can think of.
If you like this craft, I'd appreciate you pinning it so others can find it too. Thanks!