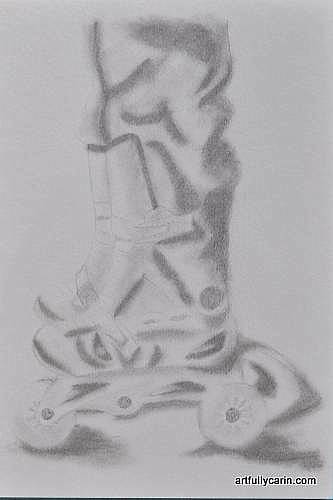 During the summer, my insatiable appetite to record small, but meaningful moments in my family's life had me pulling out my sketchbook and pencil again after years of neglect. As much as I love photography and take one my cameras everywhere, I find nothing gets to the core of those moments like drawing them. Drawing engages all my senses in a way photography doesn't.
I drew Aoife's new roller skates, which were a big deal around here at the time.
Knowing how fleeting time and things are, how quickly favourite toys and loveys are replaced with bigger and better things, I have decided to start a sketchbook for each of the kids where I can collect these memories. I'll share the drawings here from time to time. Hopefully these sketchbooks will be as meaningful to the kids in years to come as they are to me.