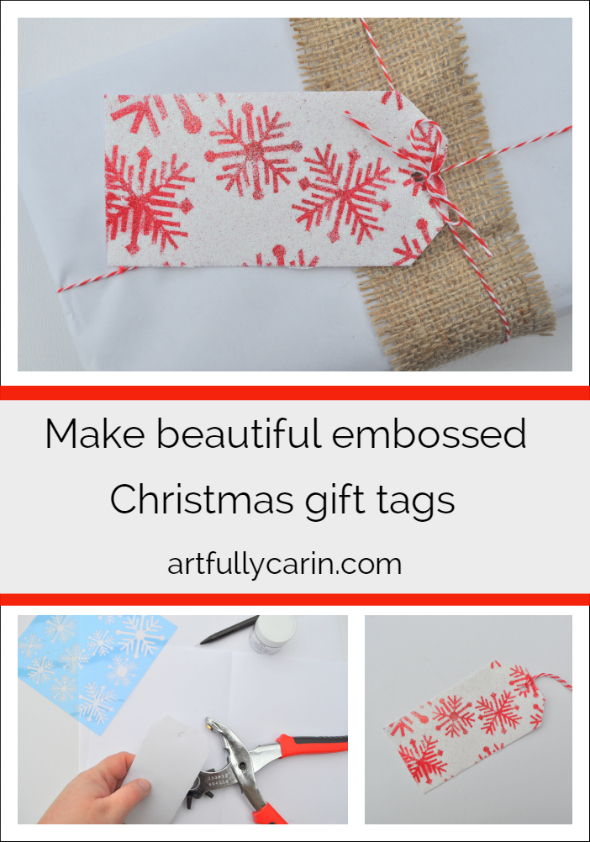 When I made the embossed tins the other week, I loved the look and feel of the embossed canvas pieces I wrapped around the tins. I had some big scraps of sticky back canvas left over, so I decided to make Christmas gift tags too. I'm so glad I did. They only took about 10-15 minutes to make and turned out so pretty. If you fancy making your own, here's how:
Supplies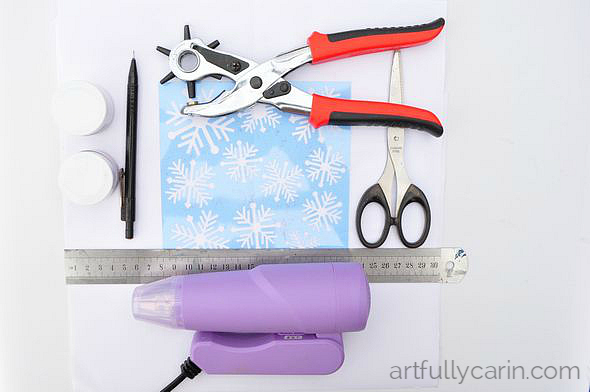 * sheet sticky back canvas
, at least 6 cm x 12 cm
* snowflake stencil

* ruler
* pencil
* scissors
* hole punch
* red embossing powder
* white embossing powder
* scrap piece of paper, folded and re-opened
* heat gun
Instructions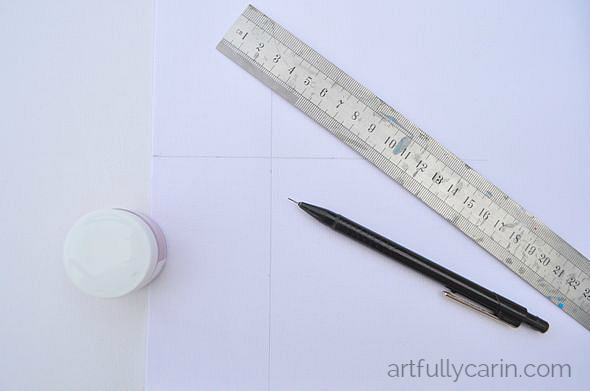 1. Using your ruler and pencil, measure and mark a rectangle 6 cm x 12 cm on your sticky back canvas.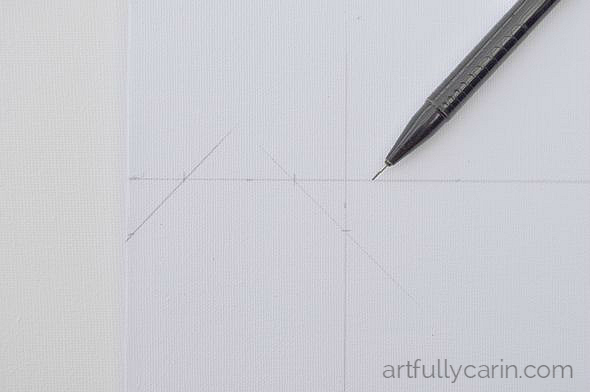 2. Measure and mark 1.5 cm in and 1.5 cm down along the top two corners of your rectangle so it makes a tag shape. Cut out.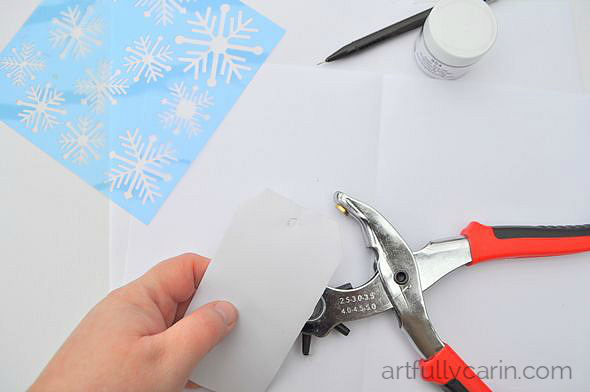 3. Measure and mark the centre of the top edge your tag. Punch a hole about 1 cm down from your mark.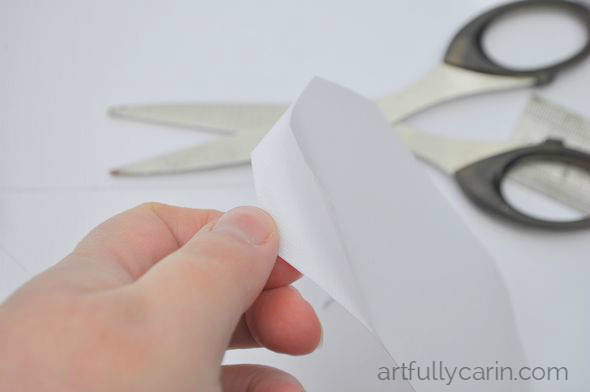 4. Peel off the backing paper. Lay the tag sticky side up over the fold of your scrap piece of paper.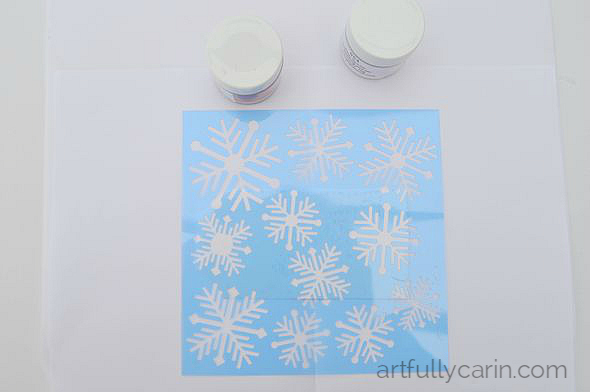 5. Lay the stencil down on top of the tag and press down so there are no gaps.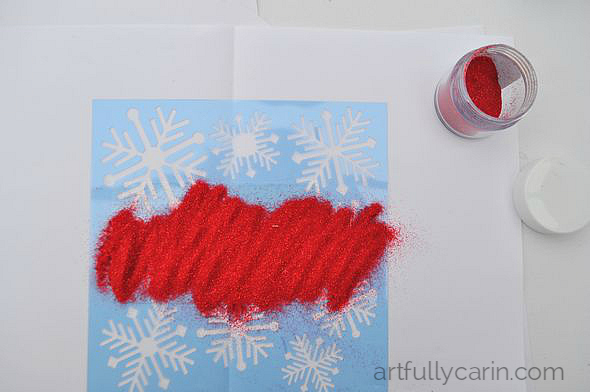 6. Cover the entire tag area in red embossing powder.  Tap off excess powder onto the folded piece of paper, carefully lift it up and use the v-shape of the paper to pour the powder back into the jar.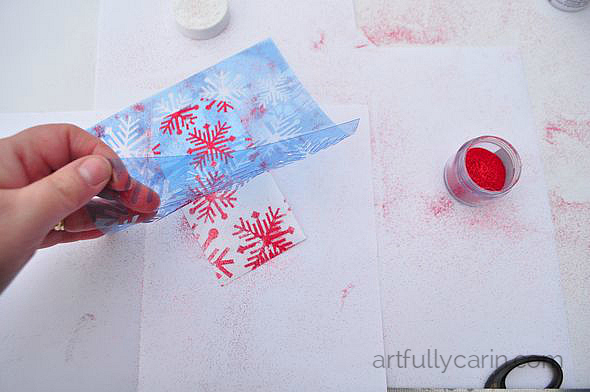 7.  Carefully peel off the stencil.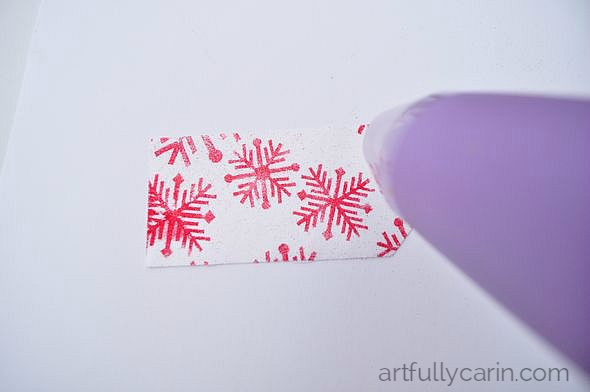 8. Gently heat the embossing powder with your heat gun. When done, the powder will change colour or sparkle depending on what kind you use. Leave to cool for a few minutes. The unused part of the canvas should still be sticky.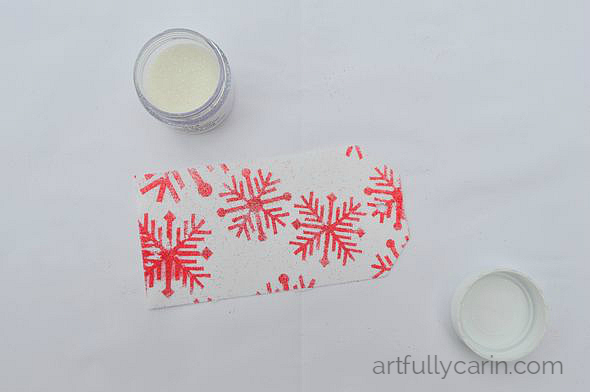 9. Repeat step 6 and 8 with the white embossing powder.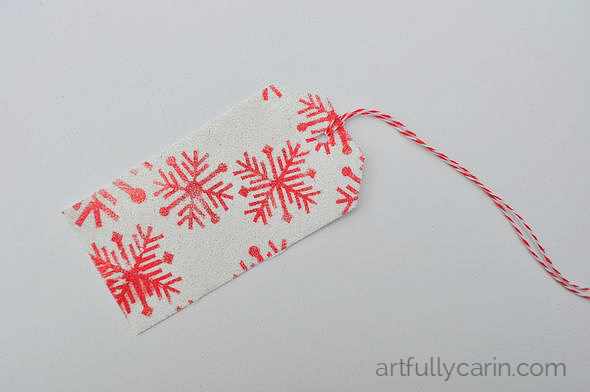 10. Your pretty embossed tag is done! Write your message on the other side of the tag, add ribbon, and tie to your gift. Enjoy!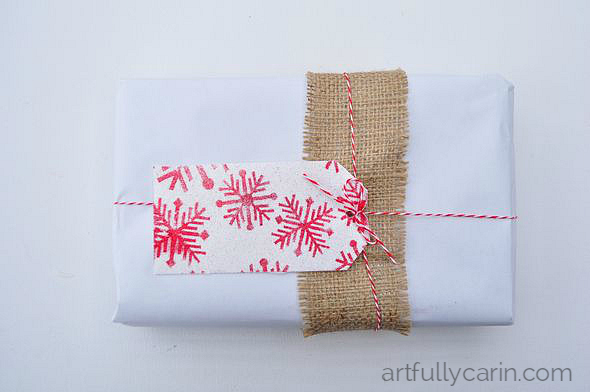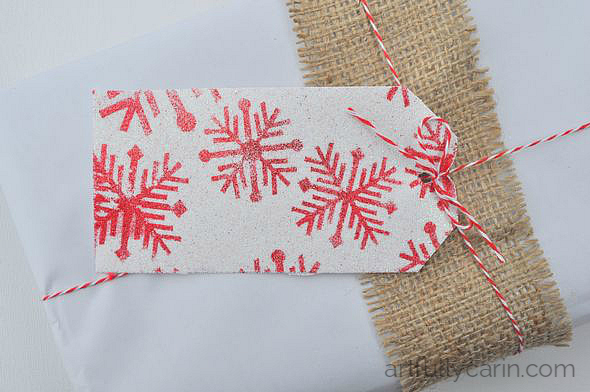 If you like this craft, please remember to pin it so others can find it too. Thanks!