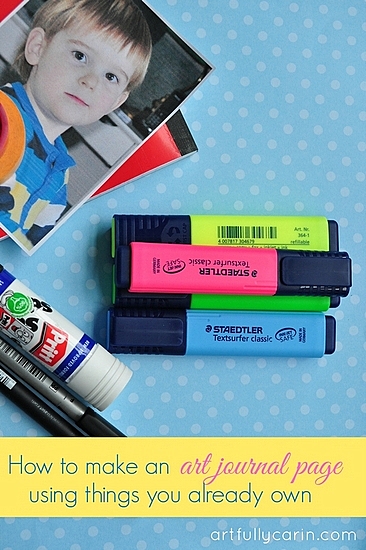 If you've never made an art journal page before, it probably seems pretty daunting. You may even think you need lots of fancy art materials. Believe me, you don't! I made this months highlights page using things I already own, office supplies that that I found lying around the house- a notepad, highlighters, glue stick and a pen. Let me show you how.
You'll need:
* A notepad, composition book, or similar
* Glue stick
* Highlighter pens
* A photograph that sums up your month (I print mine out on printer paper)
* Permanent marker
* Decorative tape (optional)
Instructions:
* Glue a couple of pages together to make your page a bit sturdier and to stop the pens from bleeding too much. Smooth out with your hand to prevent air bubbles.
* Draw shapes all over the paper using one of the highlighter pens. Fill in using a different colour. Outline the shape in other colours, or repeat the same two or three colours over and over. Vary the size of the shapes to create more visual interest. Don't worry about it looking a mess- it adds to the charm.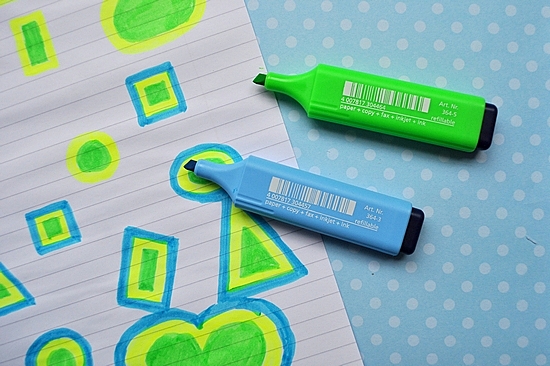 * Glue down the photo wherever it feels right, then add the decorative tape (if using)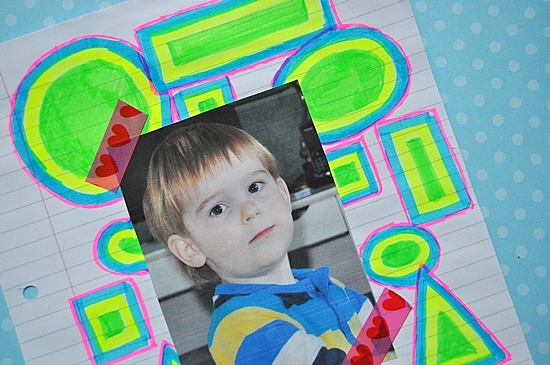 * Add journalling, doodling,  and whatever else you can think of till it feels done.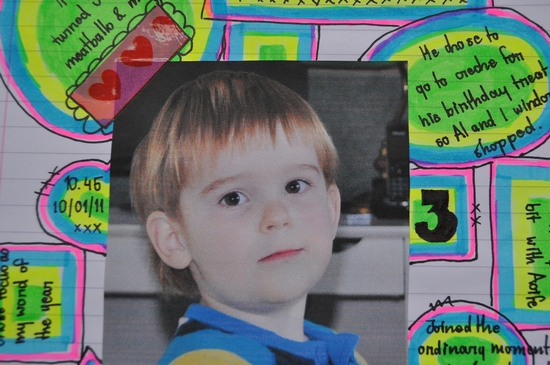 * Sit back and enjoy your art journal page!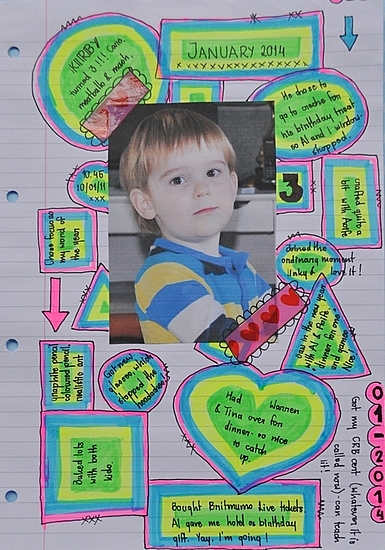 These pages are easy to make and great visual reminders of the goodness in our life. Collect them in a folder and pretty soon you'll have a whole year full of goodness at your fingertips. How's that for a gratitude journal?!
Now, why don't you join up with the monthly highlight link party?