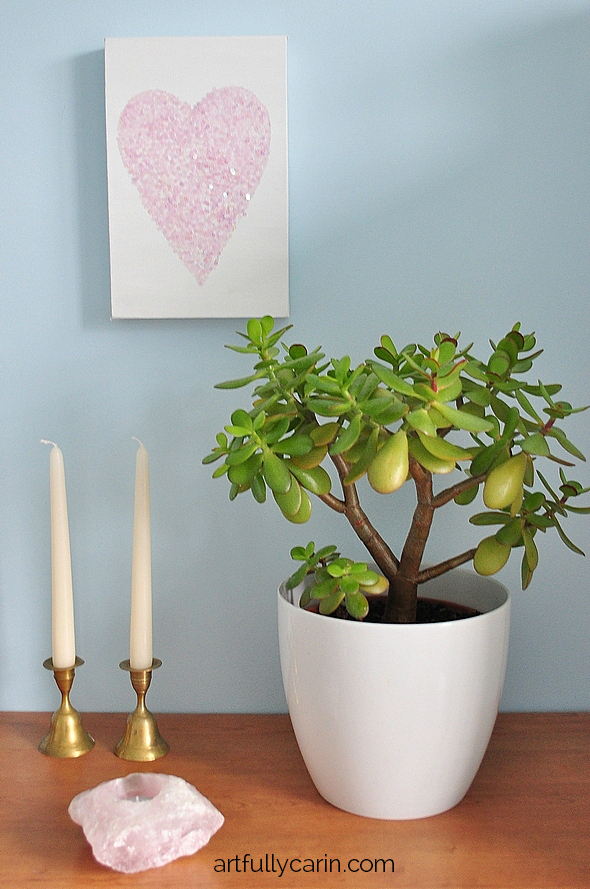 I'm back with another canvas craft today. This time it's a quick and easy sequin heart canvas.
Do you decorate for Valentine's Day? I have to admit that until the last few years we didn't really bother. It was just not one of those holidays we paid much attention to. Nice meal and a bottle of wine? Yes. Decorate? No. But since the kids came along it has become a lot more fun to decorate for any and all reasons, including Valentine's Day, so I started and now I'm totally hooked.
I made the heart canvas to add a bit of extra sparkle to our celebrations after I found some long forgotten bags of pink sequins in my stash, but I think it would look pretty all year around. The supplies photo below shows all three bags of sequins, but I only used just over one bag, so if you have smaller canvases or turn the idea into cards or something, you'd only need the one bag. I'll be back next week with a variation of this that I made with some of the left over sequins.
Supplies: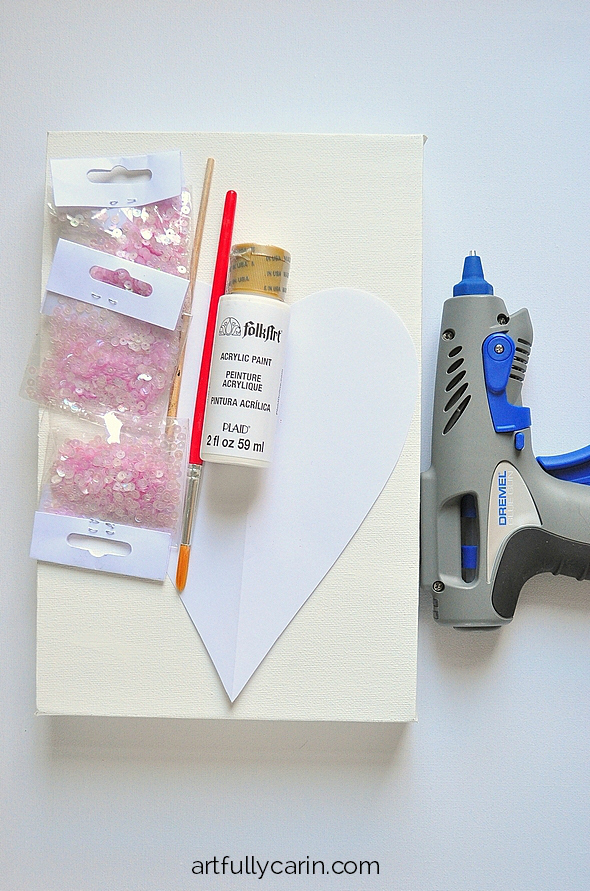 * canvas
* heart shaped template, a little smaller than your canvas
* acrylic craft paint (I used Folk Art Wicker White
)
* 1-2 paint brushes
* pencil
* flat sequins
* clear glue
Instructions: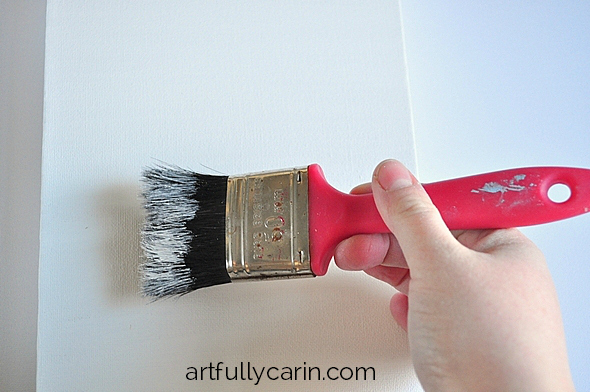 1. Paint your canvas using long, smooth strokes. Let it dry.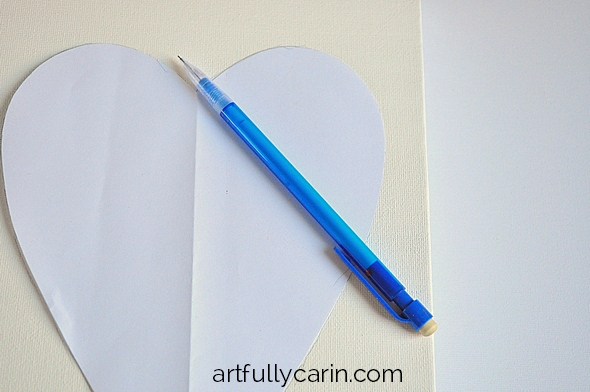 2. Place the heart-shaped template on your canvas and very lightly trace around the outline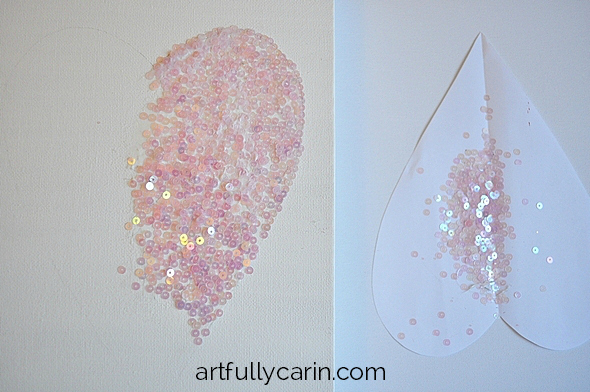 3. Starting just over the pencil line, put down a small section of glue and sprinkle on some sequins. Smooth out with a clean brush. Carry on, one small section at a time, until you've covered the entire heart in glue and sequins. Leave to dry.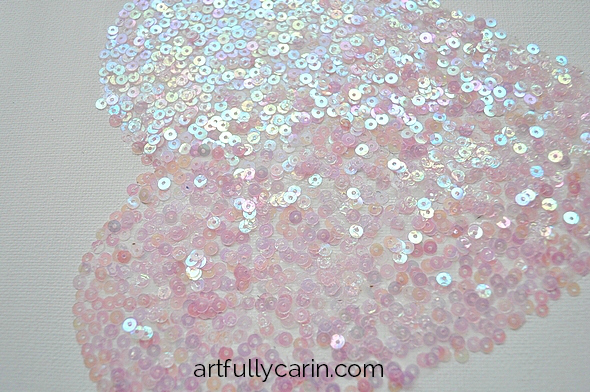 4. Once dry, fill in any big gaps. Don't worry about the small gaps or sequins overlapping- it adds to the charm. Leave to dry. Hang and enjoy.
This would easy convert to a card or a tag too (though I'd skip the paint and add the sequins straight to the card).
If you like this craft, I'd really appreciate it if you pin it so others get to see it too. Thanks!