Welcome to the monthly highlights link party for February! Please link up your art journal pages celebrating February below. I hope it was a great month for you. If you are new to art journalling and would like to give this a go, I posted how to make an art journal page using things you already own last month.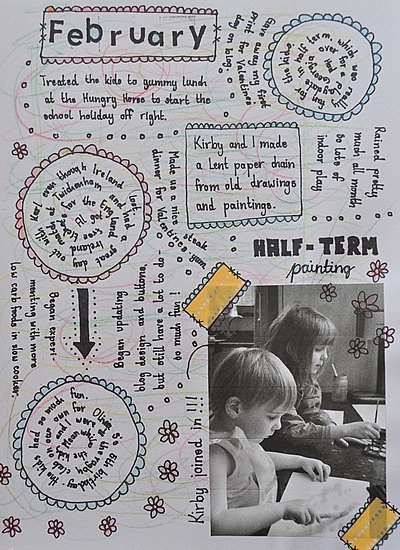 I used one of Kirby's drawings as the base for this month's page, then used the same coloured pencils he used to fill in my doodles and writing.
Kirby surprised me recently. Until he turned three, he wasn't that interested in arts or crafts. He enjoyed it on the odd occasion, but could take it or leave it. It was a bit of a shock after Aoife, who wanted to make art, craft, or bake every waking moment of every day at the same age. But I slowly got used to playing with cars, trains, and mega bloks, instead of with paints, feathers, and glitter.
But when Kirby turned three, something changed, and he began asking for it every day.
(I don't think I've ever set up the table as quickly as the first time he asked!)
So my days are once more spent in the kitchen drawing, painting, crafting, cooking and baking with a little one by my side. And I have to say, I kind of like it!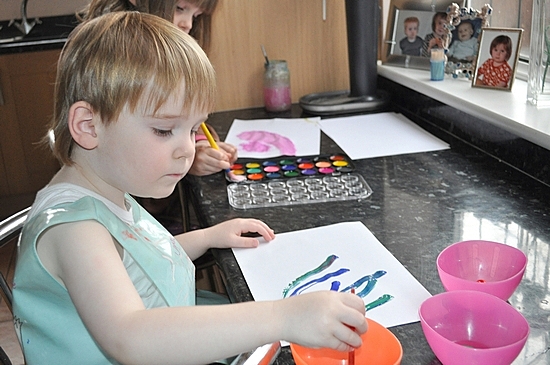 [inlinkz_linkup id=370046 mode=1]