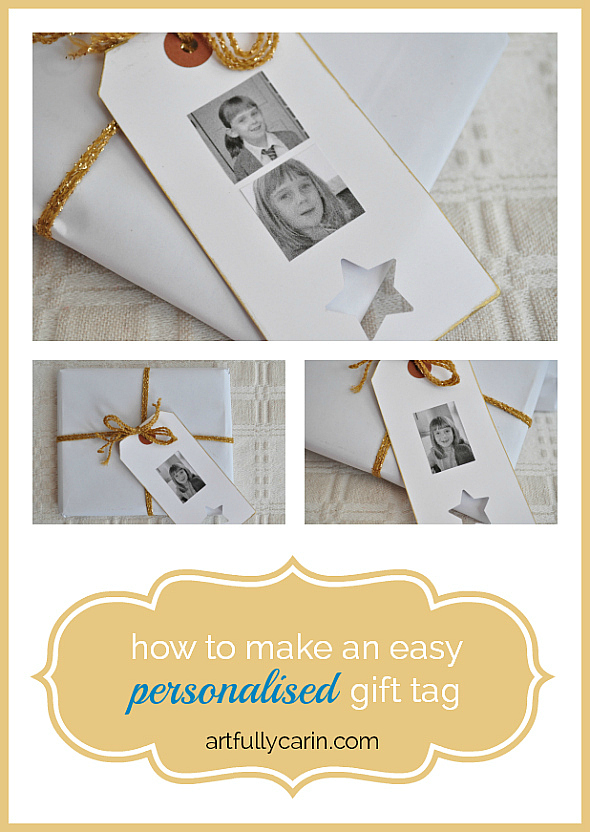 I love a beautifully wrapped gift. To me, it's another layer of thoughtfulness. It doesn't have to be all that fancy, just nicely done, but a great gift tag can really finish it off.
I adore tags. They're unassuming, but full of potential. They don't take up much space, don't cost much, and can dress up the plainest of wrapping papers. They can be kept  in a drawer and pulled out whenever you need them. They take the gift from simple and understated to whatever mood you're after in a flash depending on how you use them.
It was Aoife's birthday last week. She's at a bit of a funny in-between age right now and it seemed right to move away from childish wrapping paper and start giving her something a little more grown up. She loves sparkly things, so I wrapped her presents in white easel paper
 and gold yarn from my stash, then added these easy handmade tags. I used a star punch
 for Aoife, but the tags can be adapted to all kinds of holidays and situations depending on what kind of craft punch you use.
If you'd like to make your own, here's how.
If you make it, I'd love to see it. Take a picture and tag it #artfullycarin on Instagram, or come back here here and leave a link to where I can find it. Thank you!
Supplies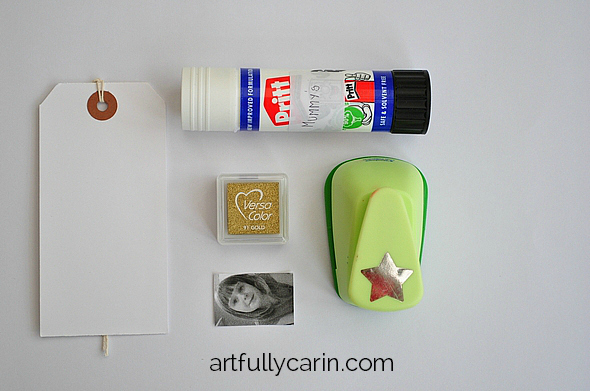 * luggage tag
* star punch

* small photo (mine measured 2.5 cm x 3.5 cm and 2.5 cm x 2.5 cm)
* glue stick
* gold ink pad
Instructions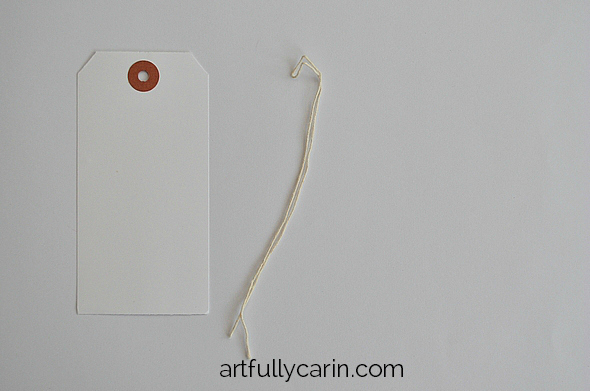 1. Remove the string from the tag and set aside.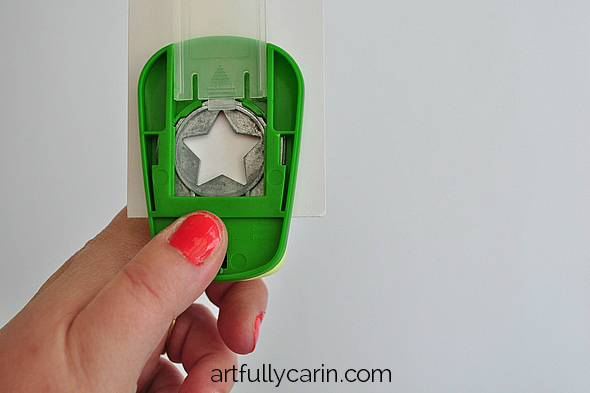 2. Centre the punch along the bottom edge of your tag and cut out the shape. Turn the punch upside down to get a more accurate view.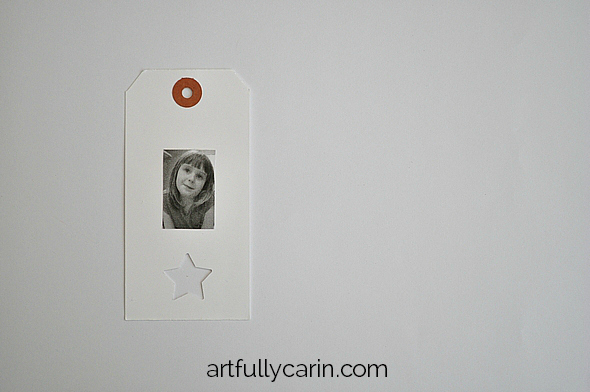 3. Glue down the photo(s) to the centre of the tag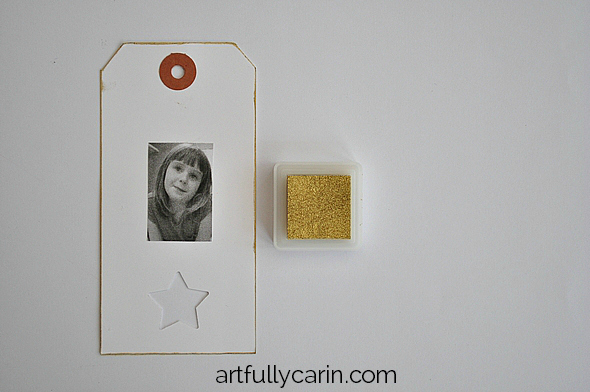 4. Carefully rub the ink pad along the edges of the pad. Set aside to dry for a few minutes.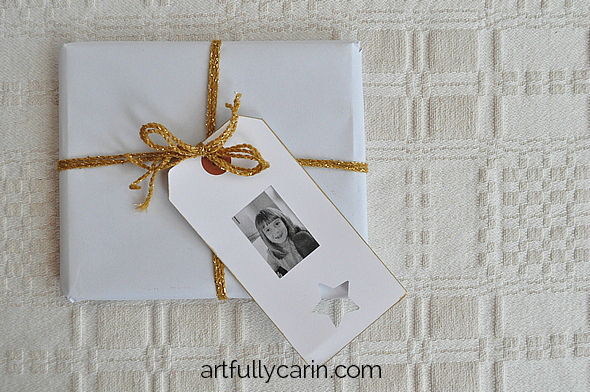 5. Tie to your gift and enjoy.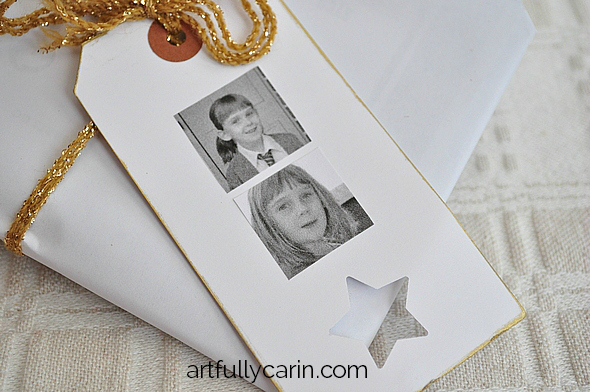 Blogs I'm linking up with.