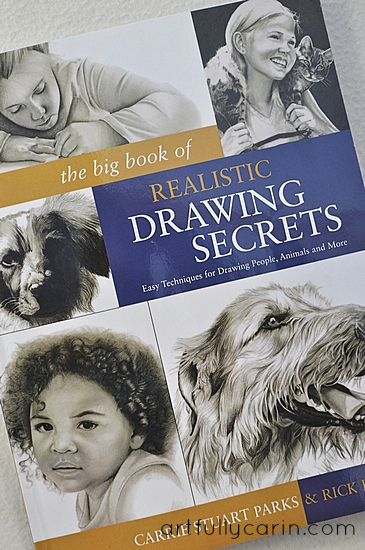 I love drawing and I am, for the most part, self-taught. Early this year I decided to improve my drawing skills and started practising different facial features each month. I also decided to do a full portrait each month for comparison. I did really well for a few months, then got totally side-tracked by life. I'm not worried about it. It happens. But I am so happy I can pick it up again now. I've missed it.
I have picked up some fantastic drawing tips from YouTube videos since I started this project, but my go-to place to learn more is still "The Big Book of Realistic Drawing Secrets- Easy Techniques for Drawing People, Animals and More", by Carrie Stuart Parks and Rick Parks, which was released in 2009.
The book
This awesome book of drawing techniques is written by a husband and wife team of professional forensic artists, who teach their skills all over North America. It walks you through how to make great realistic graphite drawings from photos- what materials to use to get the best results, how to use your reference photo to make great drawings, how to draw facial features and textures, and how to put it all together to draw realistic portraits.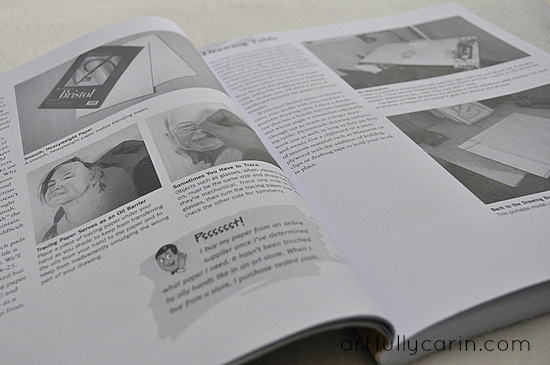 The book is designed so that a total beginner can work through the entire book, and so that slightly more experienced artists can dip in and out of it as they need to to improve their skills.
My thoughts
When I first got "The Big Book of Realistic Drawing Secrets", I read it straight through. I was totally amazed by it. I have been drawing on and off since I was a child, but this book still taught me lots of new tricks. It has great instructions that are easy to follow, and lots of exercises for you try. It's setting a whole new standard for me. It's pointing out what I'm doing wrong, and what I'm doing right, and showing me ways to make the two meet. It's giving me the courage to attempt realistic portraits and keep practising.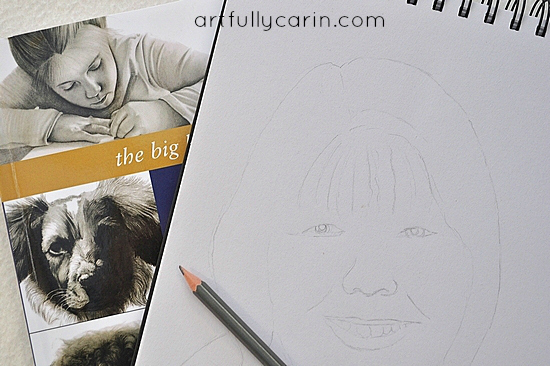 Early work in progress
It's also giving me a much better understanding of some of the drawing tools I have hidden away in drawers and never use, and showing me how to get the most out of other tools I use all the time. For example, it seems I have been holding my paper stump wrong all this time, which is why I sometimes get streaky drawings! Go figure!
Over all, I love this book. It is a bit repetitive when you read straight through it, but I think I'll be glad of all the repetitions when I dip in and out of the book at a later date. Also, the tips and tricks that are written on images that look like crumpled paper can sometimes be a bit hard to read. But they are both minor annoyances and don't take away from the quality of the book. I highly recommend it to anyone who wants to get into realistic drawing or boost their drawing skills.
Have you ever attempted to draw realistically? What helped you?  I'd love to know.
And if you want to see what else I'm reading, why not add me on Goodreads.