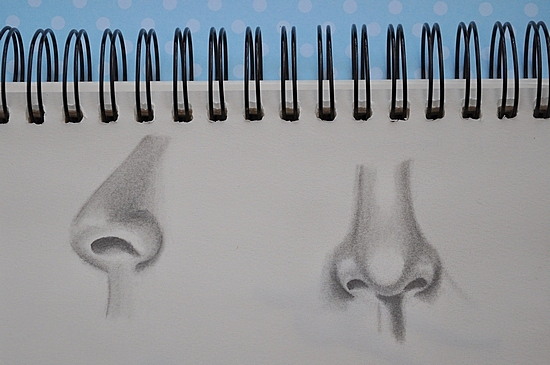 A peek into my sketchbook: drawing noses
Some weeks the kindest thing you can do for yourself and your family is the slow right down and just do the bare essentials.
That was last week for me.
With both kids home because of half term, sore throats galore, and my dad's anniversary playing major tricks on my mind (and sleep cycles), I surrendered to the craziness that was and focused on only doing the things that desperately needed doing.
So I found it really comforting that I stayed with my daily sketch practice. Staying with it means I have overcome certain past hang ups about the importance of sketching on my life. It is a major part of my self care kit now.
February is nose month.
When I decided to teach myself to draw more realistically this year, I divided the year into features. I practise a new one each month. In January, I drew eyes. February is my nose month.
My sketchbook is filling up nicely with these funny looking things. These are my favourites so far- both made last week when I so easily could have abandoned the project.
What's an essential part of your self care kit?