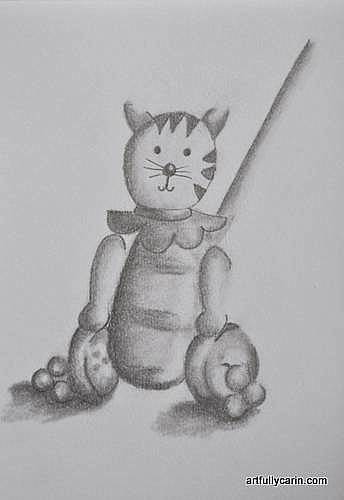 We bought the wooden push along cat for Aoife when she was little, but she never really took to it. She was probably a little too old for it when she got it, but I couldn't resist it when I saw it in the shop. Sometimes parents get toys that are more for them than the children.
As luck would have it, Kirby loves it. He runs it up and down our living and dining area at full speed, lies on the floor and shoots it along to see how far it will go on its own, or just pushes it back and forth while he tries to figure out how it works.
I am so happy he has taken to it.
It was fun for me to draw too. I love these little sketchbooks I'm making for the kids. They are so special to me, and I hope they will be special to the kids when they grown up too.