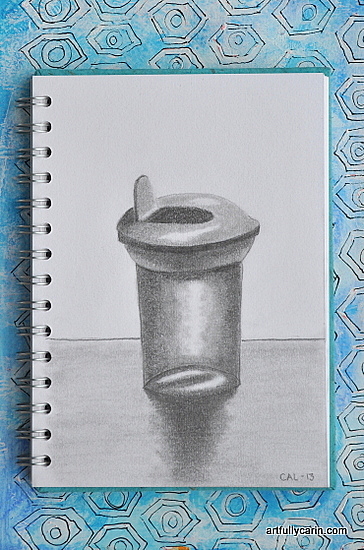 He scowled up at me when I handed him the drink, stamped his foot and said, "No more sippy cups mamma! Kirby's a big boy now!".
We had just started potty training him, and he had decided to take his new big boy status all the way. No more nappies. No more Eeyore and muslin (his loveys) during the day. And definitely no more sippy cups. Shame on me for forgetting!
I'm in the middle of a pre-Christmas clean up and clear out and just found the sippy cups gathering dust at the back of the kids' kitchen cupboard. It has only been a few weeks, yet it feels like an eternity. He seems to have grown up so much in those weeks.
He really is a big boy.
***
"Sippy cup" is a pencil drawing in Kirby's sketching childhood sketchbook, a book celebrating the everyday things my kids enjoy.