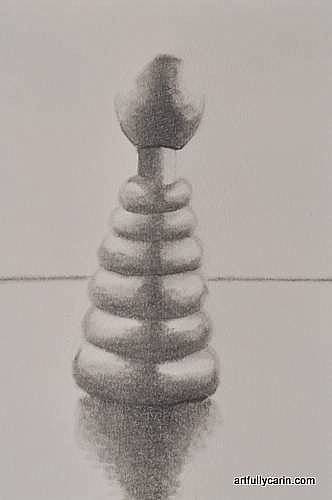 I have a bit of a thing for wooden toys, and always choose them over plastic. So I love when the kids choose them as their favourites too. Unlike their plastic cousins, wooden toys just grow more beautiful with play. I even have a little dream of having a collection of well worn wooden toys on top of my studio shelves when the kids outgrow them. They would inspire me any day of the week. They are a dream to draw.
Kirby loves the stacking rings right now, but I'm not pushing him to do them in the right order yet. Most of the time, they are just as likely to be used as sandwich filling, steering wheels (complete with "vroom vroom" noises), and paper weights when he's drawing anyway.
Aoife has pretty much grown out of the wooden toy stage, but often steps in "to show him how it's done". If he's lucky, he gets it back.