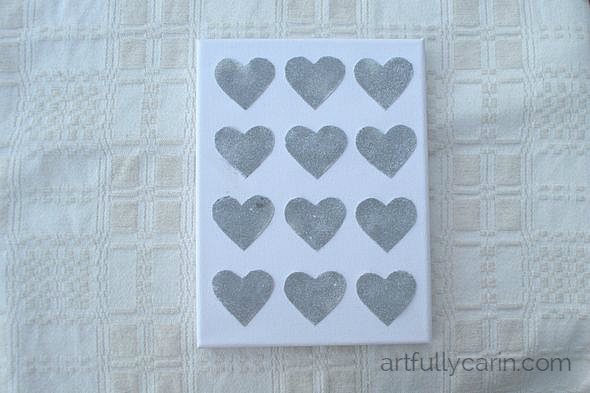 After so many months of sharing mainly craft tutorials on the blog, I'm looking forward to sharing more art again this year. I'm finally out of my slump and have been drawing like crazy lately, with passion and purpose. In the meantime, this sparkly heart canvas bridges the gap a little bit.
This is a simple little Valentine's project that doesn't take long to make, but looks lovely.
I'm sad to say my photos don't do it justice. My camera desperately needs to go to the repair shop (let's just say that bouncing your camera across the deck is not a good idea!), but I put it off during the Christmas and birthday season. I'm taking it down for a quote next week, then we'll see what happens.
Supplies: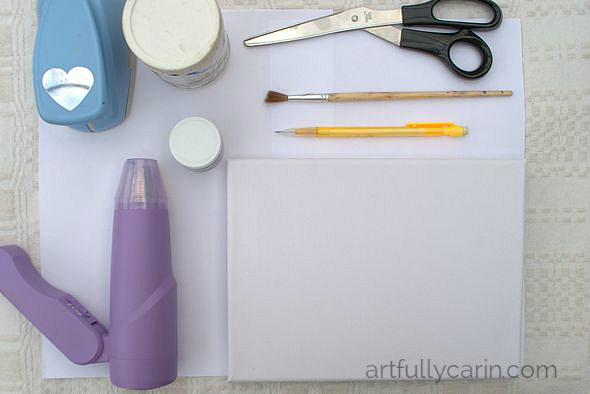 1 canvas, 18 x 24 cm
1 sheet sticky back canvas
heart punch
pencil
piece of paper
scissors
embossing powder in your choice of colour
heat gun
adhesive
foam brush or old paint brush
Instructions: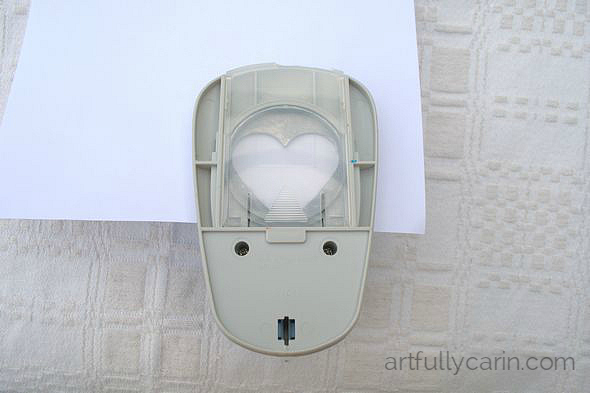 1. Cut a heart from a corner of your piece of paper.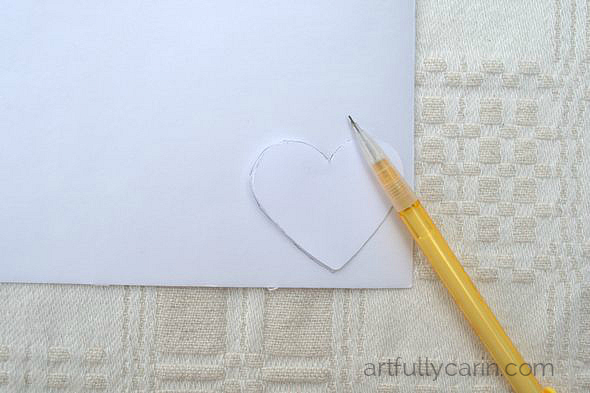 2. Trace around the paper heart you just punched out on the backing paper of the sticky back canvas. I needed 12.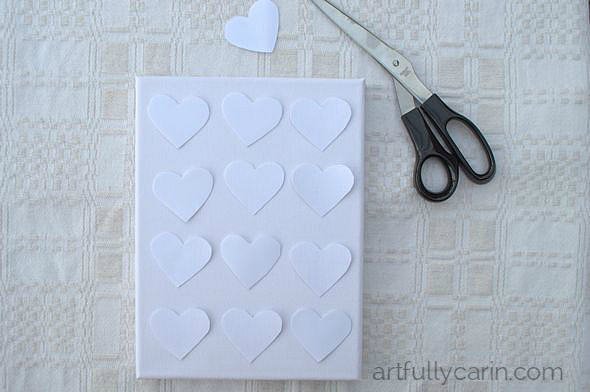 3. If you're using a different size canvas or heart punch, keep lining the hearts up on top of the canvas until you're happy you have enough.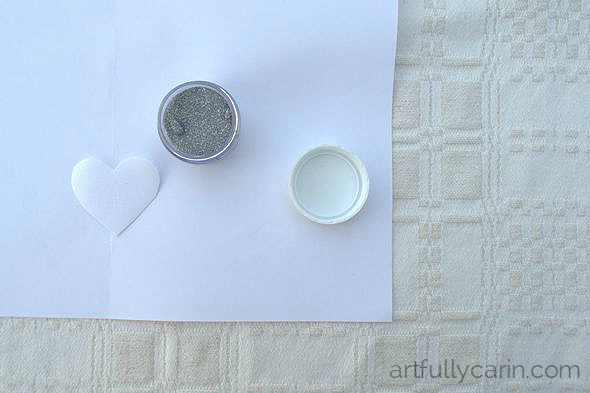 4. Fold the piece of paper in half and open up again. Pull the backing paper off the sticky back canvas and leave, sticky side up, on the fold. Pour a generous amount of embossing powder on top. Then lift the heart up, and gently tap the excess powder onto the paper. Fold the paper over and tip the excess powder back into the jar.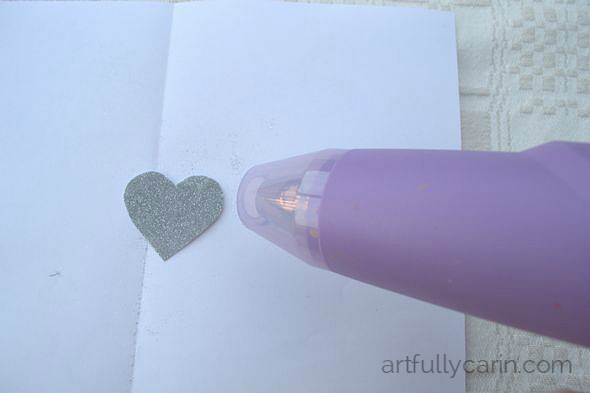 5. Gently heat the hearts with your heat gun until the embossing powder has melted. Depending on the brand, the powder will change colour or become glittery when done. Leave to cool for a minute.
Tip: Use tweezers to hold the hearts if they fly away on you.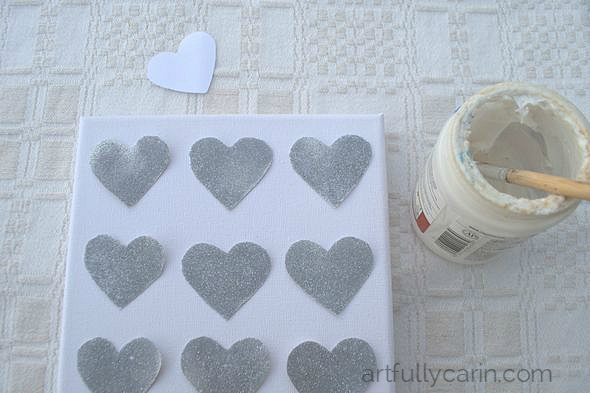 6. Arrange the hearts on your canvas and glue into place.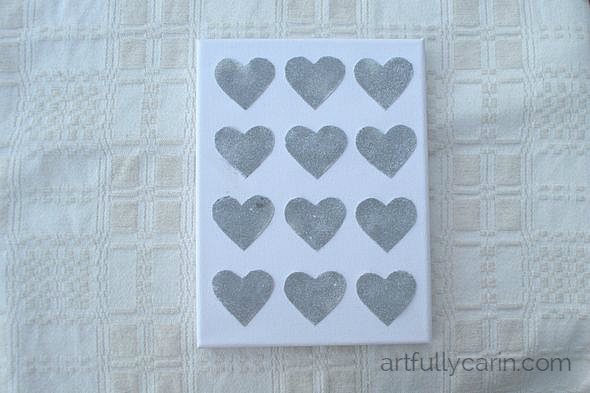 7. Done! Hang and enjoy!
Do you usually craft something for Valentine's Day?