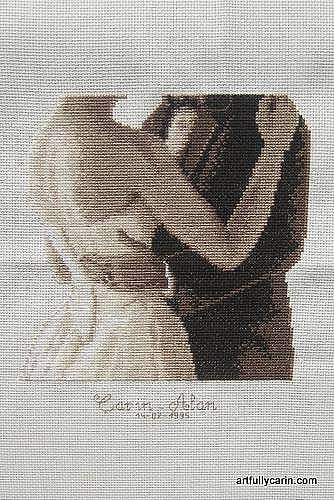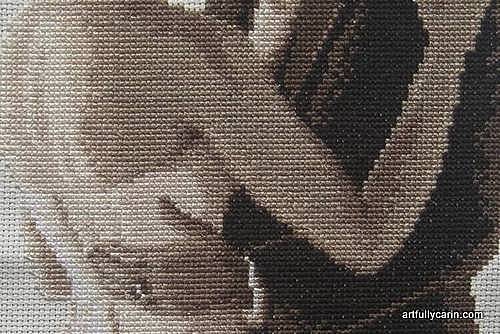 Oddly, in the 15 years I've cross-stitched, I've never made us a wedding sampler! Now, with a bedroom remodel just around the corner and our 15th wedding anniversary coming up too,  it seemed the right time.
This is one of three sepia-style cross-stitches I'm making for the new bedroom. I'll wait to frame them until I've made all three.
The To Have and to Hold cross-stitch  is a Vervaco kit on 14 count cream Aida. The design measures 8″ x 9¼" (20.5cm x 23.5cm).
I'm loving that cross-stitching still fits neatly into my life. I usually work on the art journal a little bit during the day, then cross-stitch at night.