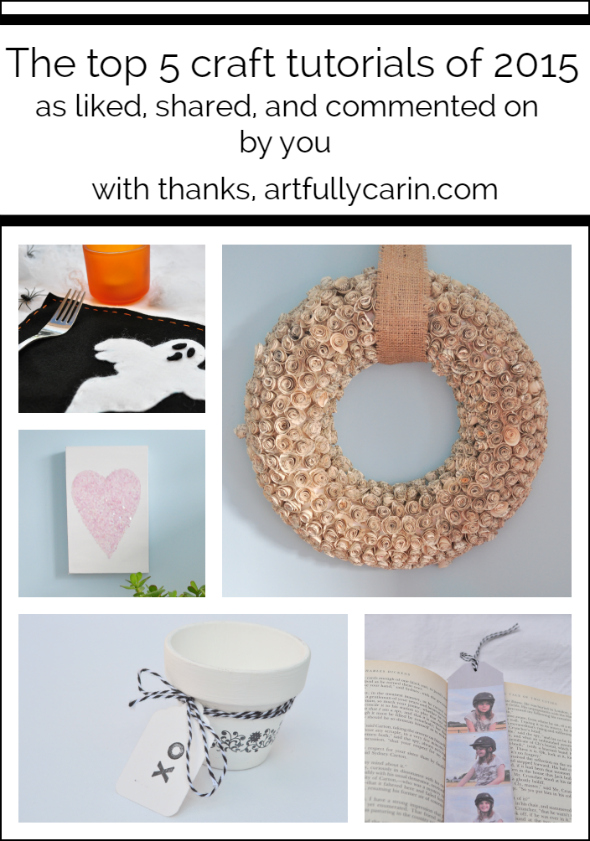 Happy New Year my lovelies!
Hope 2016 is treating you well so far.
I have a lot of fun stuff planned for Artfully Carin this year, including a lot of videos, but before I crack on with all that good stuff I thought I'd share the top 5 Artfully Carin craft tutorials of 2015 as liked, commented on, and shared by you on the blog and across social media.
5. Terracotta pot hostess gift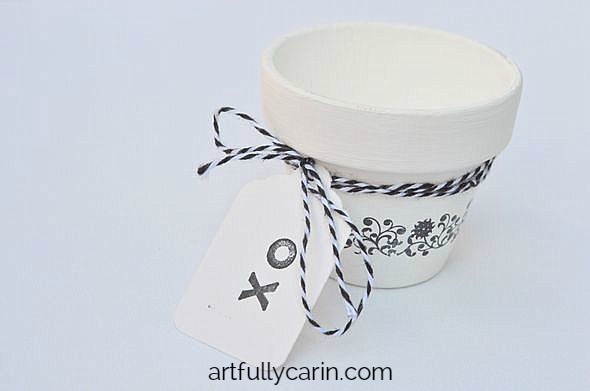 This one was a bit of a surprise, even for me. It didn't get a single comment when I posted it on the blog at the end of July, but it was really popular on social media. And it was lovely quick craft to make, using small terracotta pots, paint and rub ons. I loved that you could quickly adjust it for every season and occasion by choosing different rub ons and so did you.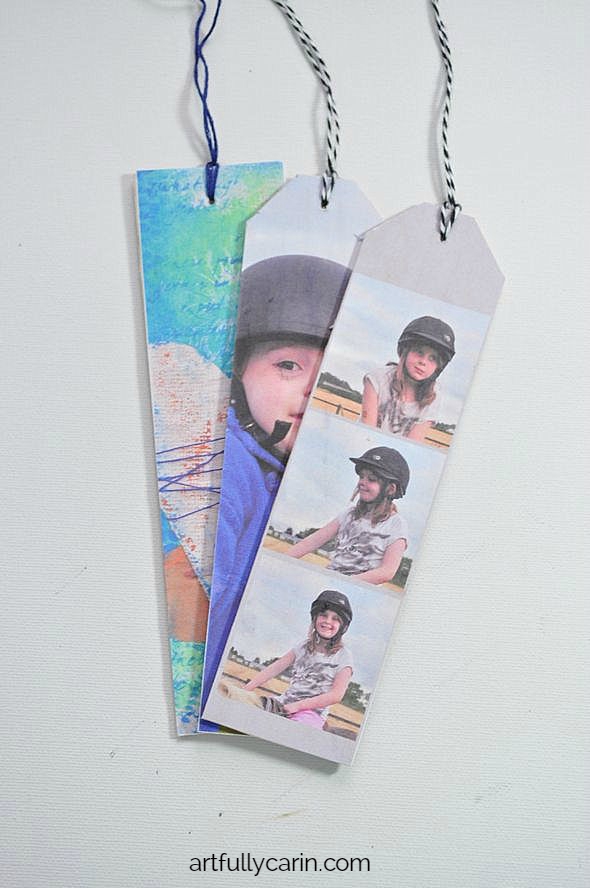 These fun photo bookmarks were made using balsa wood and photo collages. They're holding up really well, and bring a big  smile to my face whenever I open a book. You thought they'd make a great gift for grandparents. I loved Hanna's suggestion to use photo booth strips too.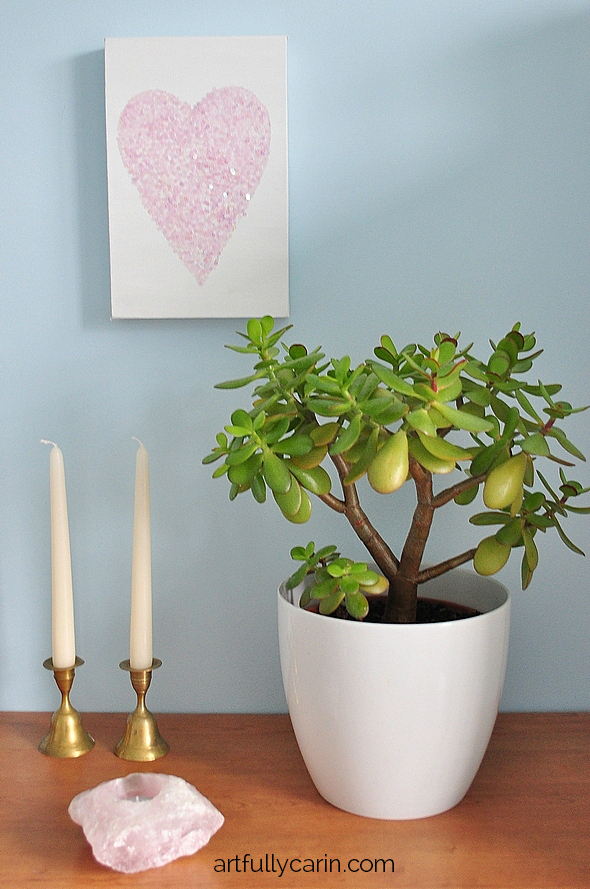 This super sparkly heart canvas was made using paint and sequins. It looks lovely for Valentines Day and is great for wedding anniversaries and the like too.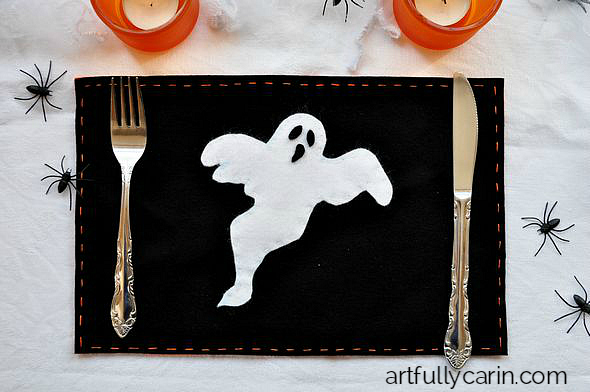 You loved the Halloween crafts! The bat garland came in 6th on the tutorial list, but this ghostly felt placemat for the kids was your favourite.
1. Paper wreath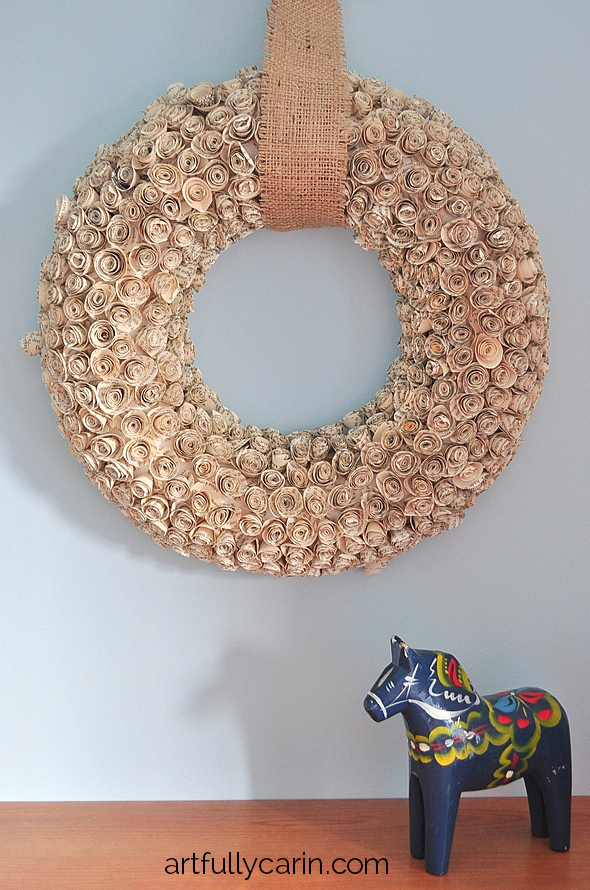 Your very favourite craft tutorial this year was the paper wreath. I'm so glad. It is my favourite too. It hangs by the desk in my craft room and makes me smile every time I see it.
That's it.
Thank you so much for every single comment, like and share over the past year! I'm so grateful your constant love, support and encouragement.
Now, let's do 2016!