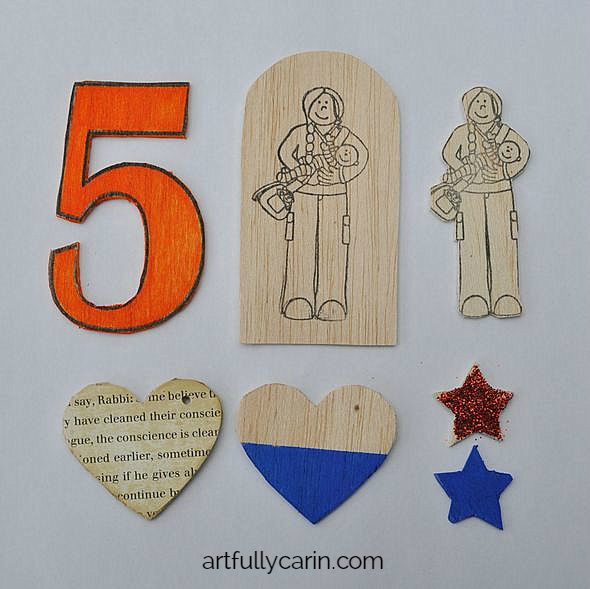 I have been making my own wooden charms and embellishments since I first started crafting with balsa wood. I usually make a big batch of them in one go and keep them in a jar in the craft room so I always have some to hand when I need them. So far I've added them to key chains, bookmarks, birthday cards, gift tags, and hung them on wine glasses. The kids often use them in their scrapbooks. And I'm sure you can think of lots of other uses for them.
These are four of the most common ways I make the charms. None of them take very long, but there's usually a little bit of drying time involved. If you're new to working with balsa you may want to take a quick peek at my 6 tips for working with balsa wood first, so you don't waste any of it. It's not that hard to work with, but I know how annoying it can be when you make a mistake and have to start over. While I'm at it, I should add that some of the smaller charms (like the star I've used here) may split if you try to punch a hole in them. If you still want to make a hole in a small one, try the one with paper on both sides to make it more stable.
Supplies
* balsa wood (I used 1.5 mm thick sheets
 for all of these)
* craft knife or Stanley knife
Optional supplies:
* stamps
* ink pads
* permanent markers
* printer paper
* small shape punches
* pencil
* glue
* glitter
* book pages or scrapbook pages
* masking tape
* acrylic craft paint
* paint brush
* metal skewer or similarly sharp item
Instructions:

1. Stamped charm
* stamps (I used No. 5
by Papermania and New Mum by Jolly Nation)
* ink pad (I used Stazon Jet Black
)
* permanent markers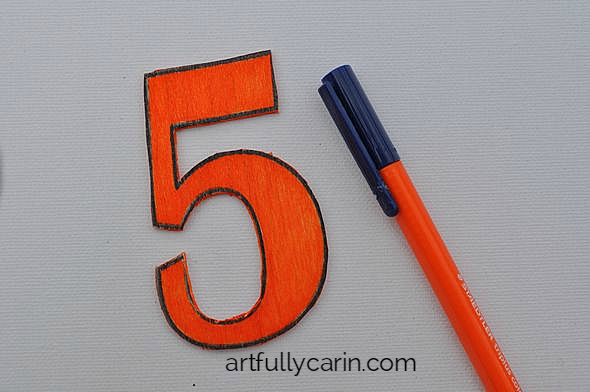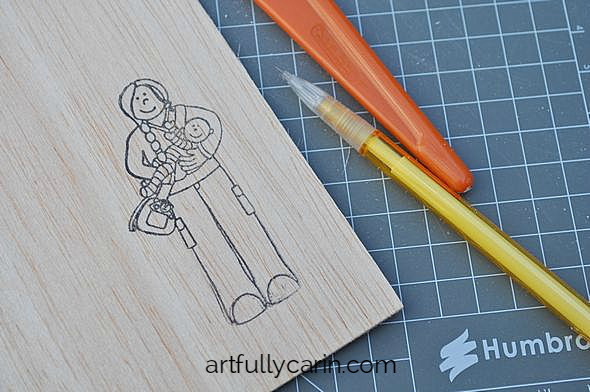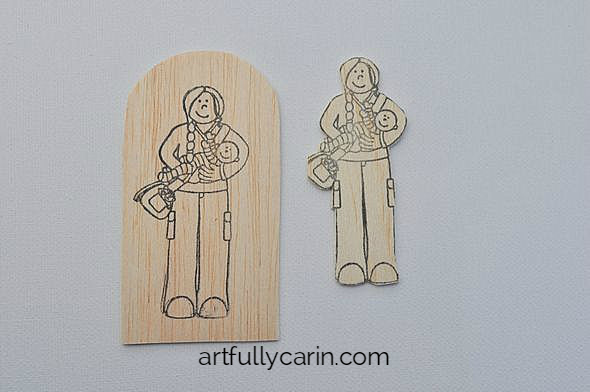 This is by far the simplest way to make your own charms, as long as you have a nice stamp or two in your stash.
Put your stamp upside down and pat with the ink. Stamp the image on a piece of balsa wood, leave to dry for a few minutes, then cut around the outline. Leave plain or colour in with permanent markers.
If your chosen image is too intricate to cut out, or if you want to poke a hole in it and the image isn't suited to it, turn it into a tag. Just leave some space around the image and cut out.
2. Punched charms
* craft punch (I used a heart punch
by Woodware)
* printer paper
* book page or scrapbook paper
* glue
* ink pad (I used Antique Linen distress ink
by Ranger)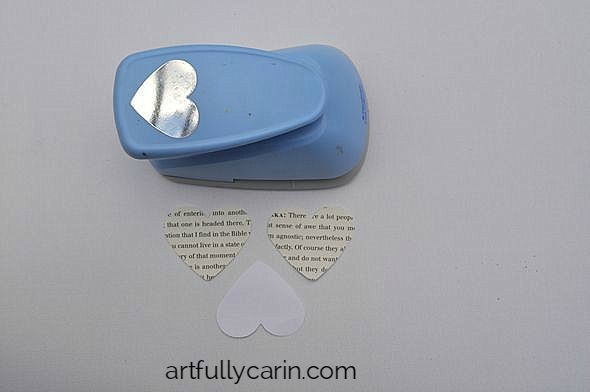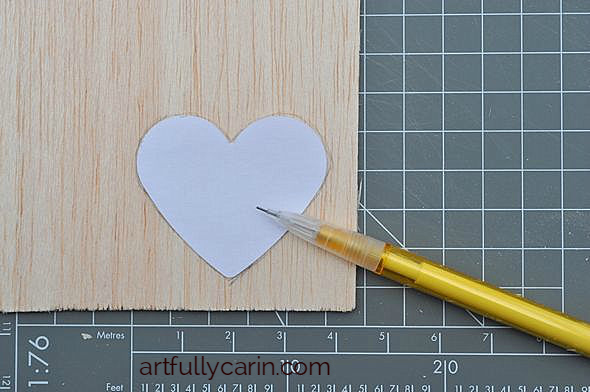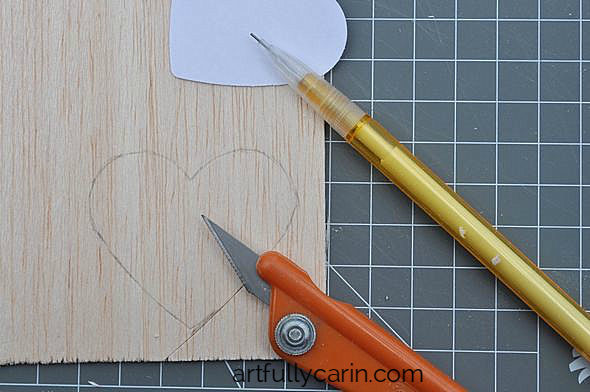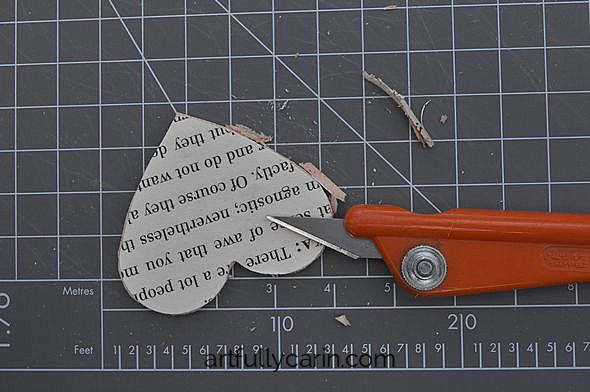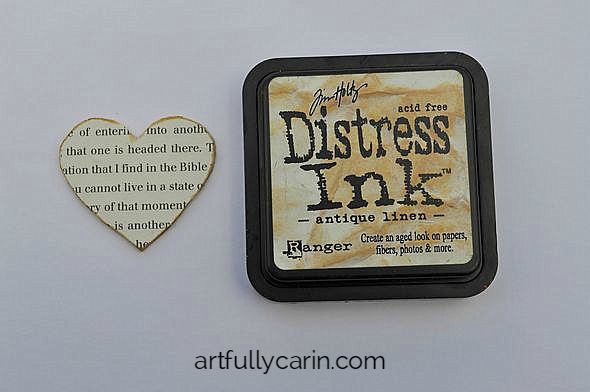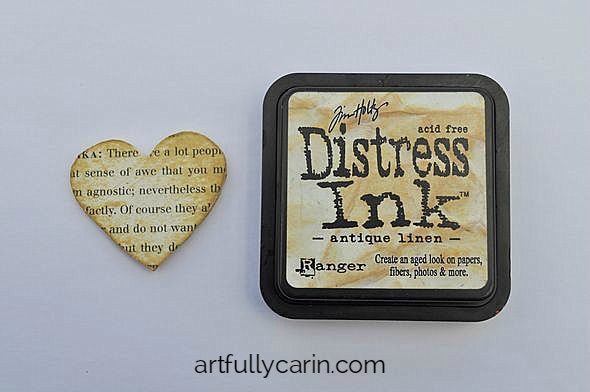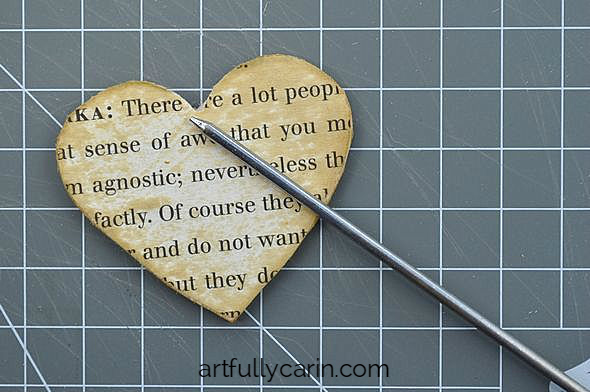 Punch your desired shape out of a piece of paper. Put on top of your balsa wood and trace around your outline with a pencil. Leave the wood bare, or punch one or two more shapes from a book page or scrapbook page and glue onto the wood. Leave to dry, then tidy up the edges if needed. Rub the ink pad along the edges of your shape, then gently pat the front and back to get a distress look. Lastly, make a hole in it if you need to.
3. Painted charms
* low tack masking tape (or washi tape)
* craft paint
* paint brush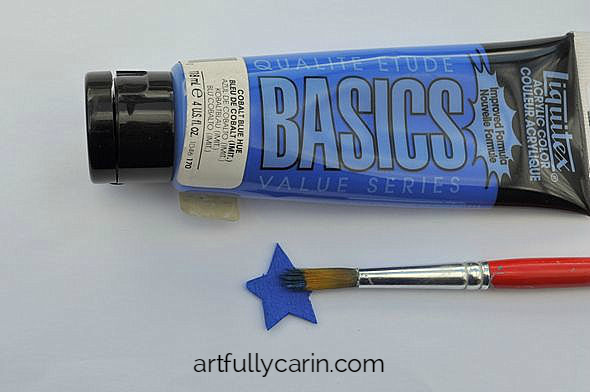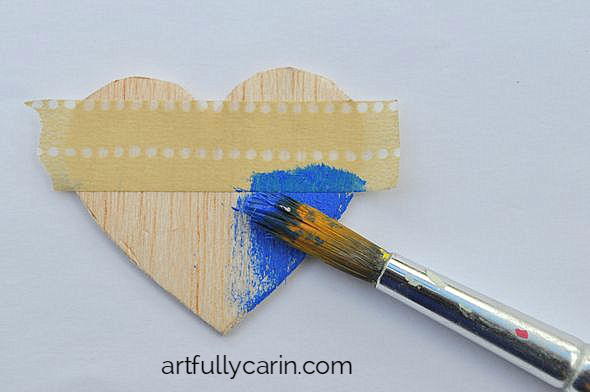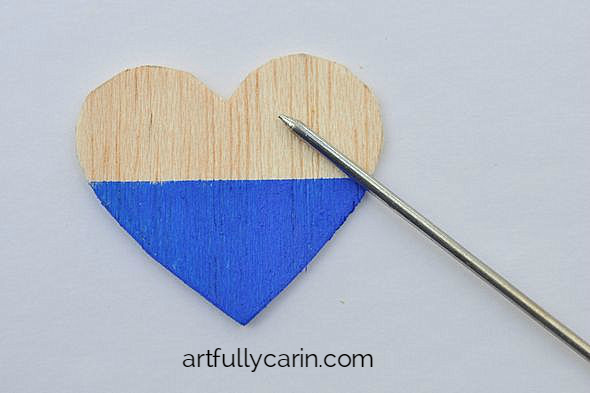 Use a punch to make a charm like above. Either paint the whole charm, or use masking tape to mark off a line, then paint over and away from the tape to get a straight line. Leave to dry for a minute or two, then carefully peel off the tape.
4. Glitter charm
*glue
* glitter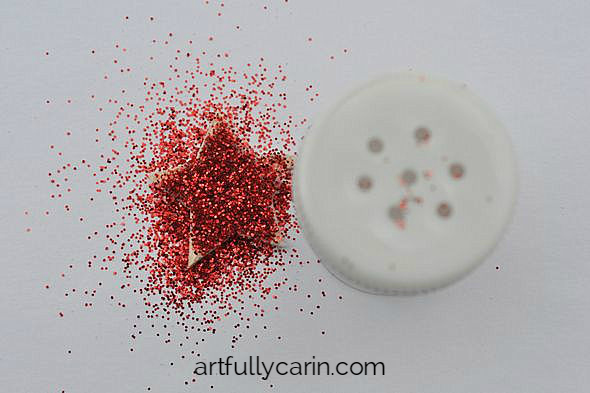 Use a punch to make a charm like above. Apply glue and sprinkle on glitter to make that baby shine. Leave to dry and use to add some bling to whatever project you're working on.
4 easy ways to make your own wooden charms and embellishments that can be used for crafting, gift wrapping, scrapbooking, and more. If you found this useful, please pin it for later.