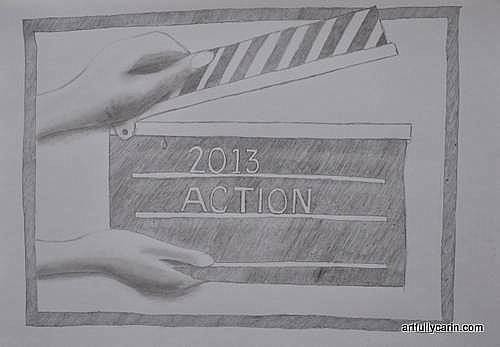 There's a famous scene in The Matrix, where Neo is taken to see the Oracle to find out if he is The One (the saviour, who will ultimately destroy the Matrix). She gives him some cryptic answers, which he takes to mean that he isn't.
Why doesn't the Oracle give him a straight answer? Why doesn't she tell him he is the One?
She tells him what he needs to know then and there. Not knowing the whole truth actually helps him take the necessary steps to become the One.
I have been thinking a lot about my childhood lately. Why, with the amount of drawing I did, did I never even consider being an artist? You hear about these people who know what they want to be when they are 5 and spend their lives going after it. So why did it take me till I turned 40 to realise ?
The simple answer… I didn't think I could be.
Had somebody told me I'd be an artist when I grew up, I would have bailed. I would have laughed in their faces and run out that door. I would not have been ready to even contemplate it. Worst of all, I would have let comparison kill the dream before it got off the ground.
That's who I was at the time.
Not knowing allowed me to take all the necessary steps I needed to take to get here. It allowed me to practise for the fun of it, try different media, and gain valuable life experiences that have coloured the kind of work I want to do.
But 2013 is the year I take the bull by the horn and work as an artist. This is the year I take action!
What's your word of the year?