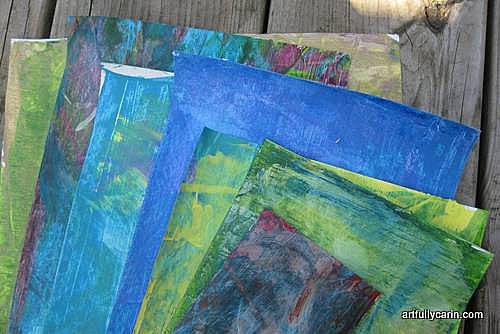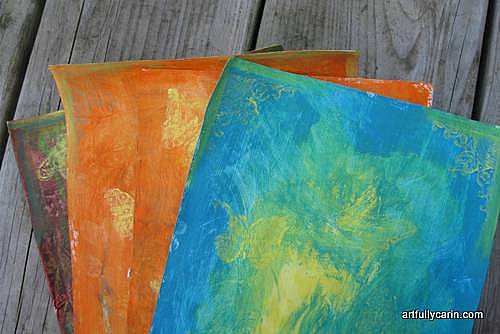 I loved making these backgrounds for week 1 of "the Artistic Mother". They were so soothing to make and I can see many different uses for them. My mind is already full of ideas. My first project was making an art action plan as described in the book. Now I just have to start using it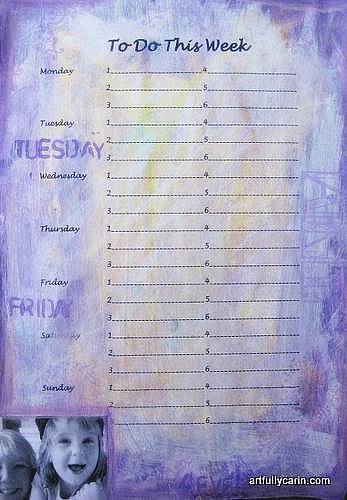 To see what the other members of the Artistic Mother's Group are doing click here.
Have a good weekend everybody!