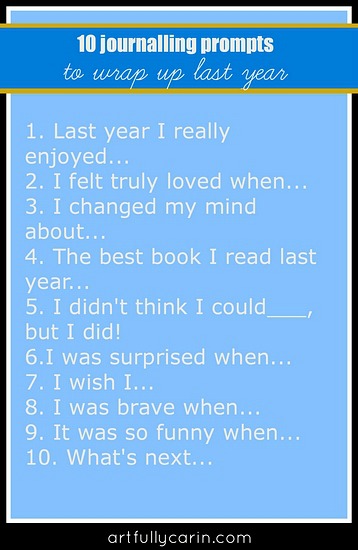 I like taking some time out at the end of the year to reflect on the year that just has just gone by. But last year, December went by in a flash. And as much as I love riding the high energy wave of the new year, I needed a couple of weeks to get settled before I could get into it.
I finally sat down earlier in the week and went through the checklist of unwritten questions I usually ask myself each year. I wrote all the answers in my everything journal (I will write that post soon, I promise), and I'll probably turn a few into art journal pages later.
Then I thought that you might find the questions helpful too. So today I turned 10 of them into journalling prompts for you. 
Hope you find something on the list that resonates with you.