Have I ever told you that one of my favourite craft materials is balsa wood? I don't think so. The reason I love it is because it has the beautiful look of wood, but is incredibly easy to cut through and turn into something else.
The other day I was wrapping up a present for a friend and decided to make use of a scrap piece of balsa for my gift tag. If you've never used balsa before this wood gift tag is a great beginner project. I'll add more projects in the coming weeks.
Supplies: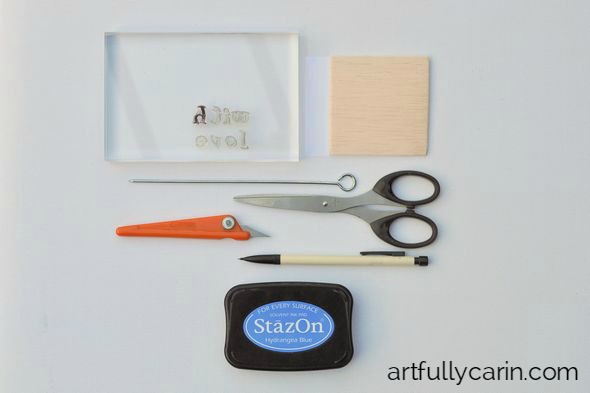 * 6 cm x 6 cm piece of balsa wood
* 6 cm x 6 cm piece of scrap paper
* Pencil
* Scissors
* Craft knife or Stanley knife.
* Small/ medium letter stamps
* Ink pad in your chosen colour (I used StazOn Hydrangea Blue
)
* Metal skewer or similar sharp item
 Instructions: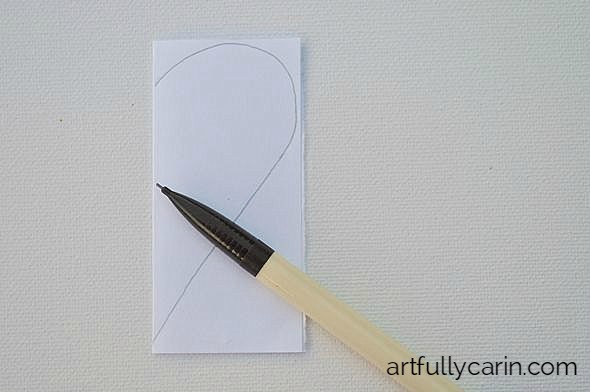 1. Fold your piece of paper in half. Starting at the fold, draw up, around and down diagonally towards the fold as if writing the number 2.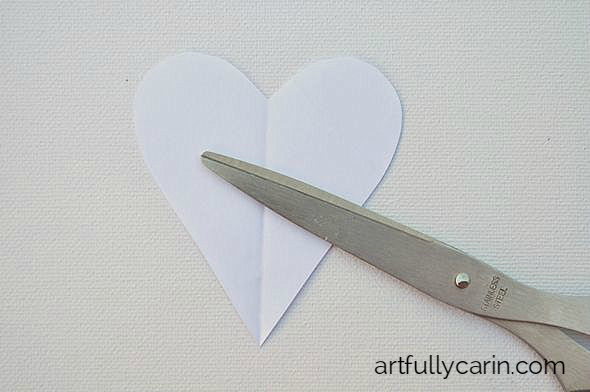 2. Hold securely and cut along the line through both pieces of the paper. Unfold. You now have a heart template.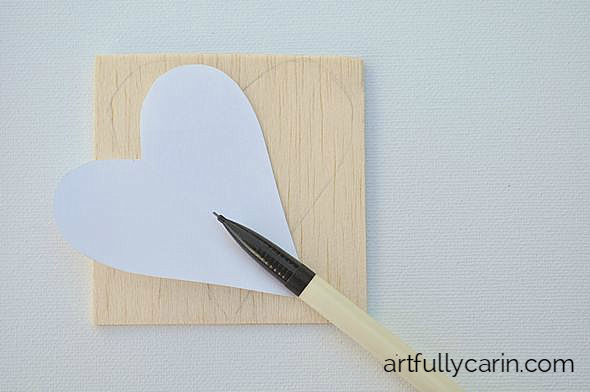 3. Put the template on top of the balsa wood. Draw along the outline.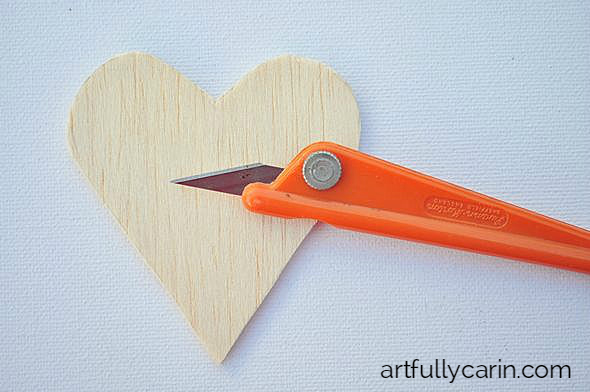 4. Gently score the outline of the heart with your craft knife. It is better to score it several times than forcing it right through on the first time. It gives a cleaner line so there's no need to sand.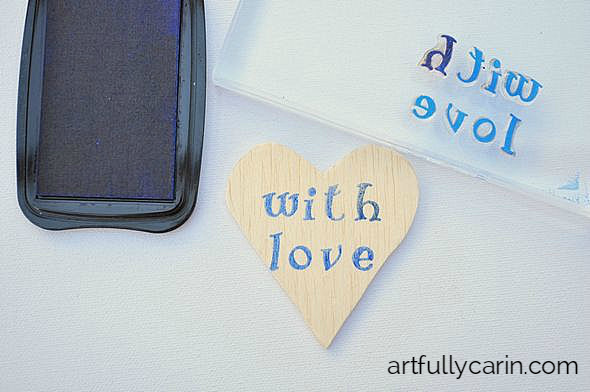 5. Turn your stamps upside down and pat the ink pad on top of them until they've soaked up some ink. Stamp an initial or a message in the centre of your wood heart. Ink the sides or leave bare. Leave for a couple of minutes until the ink is dry.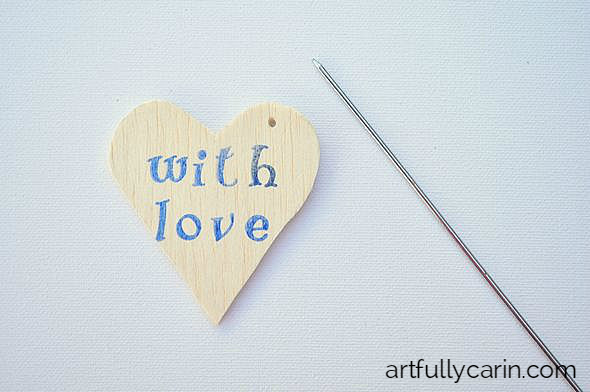 6. Take the skewer and gently force it through the top of the heart, then twist it around a little to make the hole larger.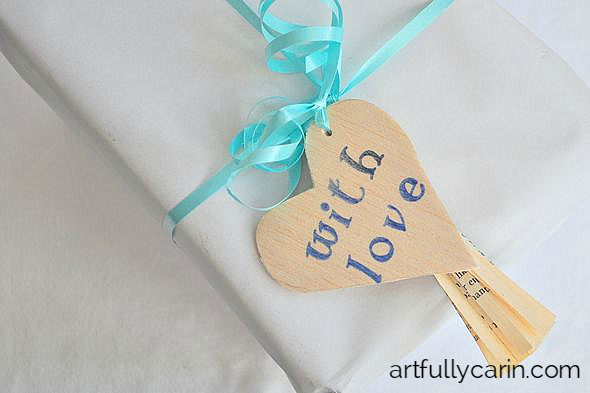 7. Wrap your present, and use your new tag with matching ribbon and perhaps a book page tassel. That's it! Easy peasy.
So are you going to try it? If you like it, please pin it for later and to help others find it. Thanks!