Kirby is 2 1/2 today. The letter below is part of a series of letters I write to my children a few times a year.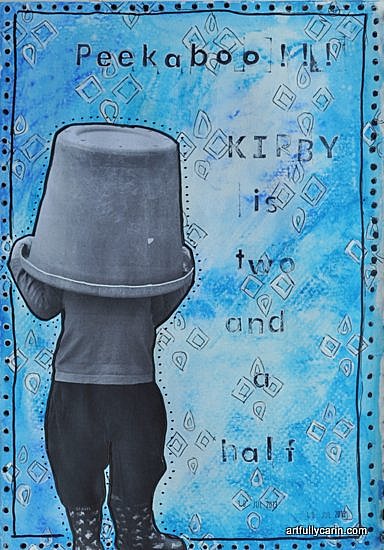 My darling Kirby,
You are such a big, beautiful boy now. You have grown up a lot in the last month or so and become more independant. It's been wonderful seeing you grow and become your own person.
At two and a half, you are 14.5 kg and 93.5 cm. I'm kind of guesstimating on the last one, because you wouldn't stay still long enough for me this morning to measure you properly. There were too many laps to run, balls to throw, and things to climb.
People still often say that you're quiet, but you're not really. When you're in the buggy, which is when most of the people who say that see you, you are in your quiet zone. Out of it, you are a lively little fella.
Your language has come on leaps and bounds lately. Aoife has taken it upon herself to teach you many things and often sets up her own school for you when she gets back from hers. She breaks down words for you and makes you repeat them till you know them and can put them together. If I'm trying to teach you something, she takes over. You are pretty good at numbers and colours. You know many of the numbers up to ten, and your favourite colour seems to be red. But that is likely to change at a moment's notice. This morning it was green.
Your imagination has really kicked in lately. Also, you are at that lovely age now  when you enjoy being silly and making everyone laugh, yourself included, so you make up falling over games and bouncing games and tickling games, and crack yourself up.
You slept in a big bed for the first time during half term at the end of May. You shared a bed with Aoife one night and that was that. You never went back to the cot again after that. You have been sleeping on an air bed in your room ever since and will soon get your own bed as part of your big boy bedroom makeover.
You gave up on regular daytime naps shortly after your 2nd birthday, but still enjoyed the occasional snooze on the sofa after lunch, or in the buggy during the afternoon school run, for a while.  They don't happen much anymore either. It's go, go, go all day long.
You still love "Iger" (Tiger), but he's starting to look pretty tatty. You came running to me the other day, shouting "Mummy, mummy, mummy…Iger not working!"  with desperation in your voice. The label you suck and rub had finally fallen off. You anxiously watched over me as I performed emergency label re-attachment surgery, wailing "Iger, poor Iger" as I sewed it back on. Mormor bought you a replacement tiger with the same kind of label last year, but he simply won't do.
You want to be outside all the time. The heatwave we're having at the moment is making you wake up at crazy times (4  am  is getting pretty common), and the first thing you do is ask if you can go outside.
You have a really enquiring mind. You want to find out how things work. You turn things upside down, try to see beyond the obvious, lie down and look underneath your toy cars as you run  them along the floor. You're not quite happy until you understand why things work in a certain way.
We are so glad to be a part of your life, and love you so very much.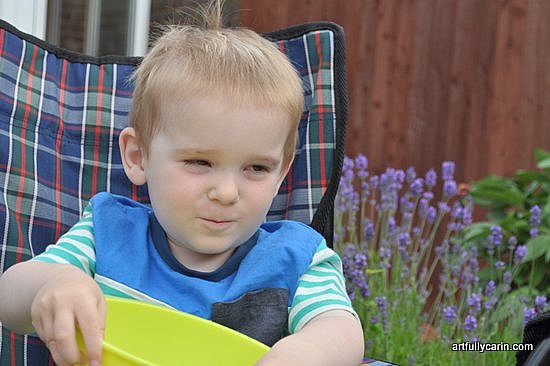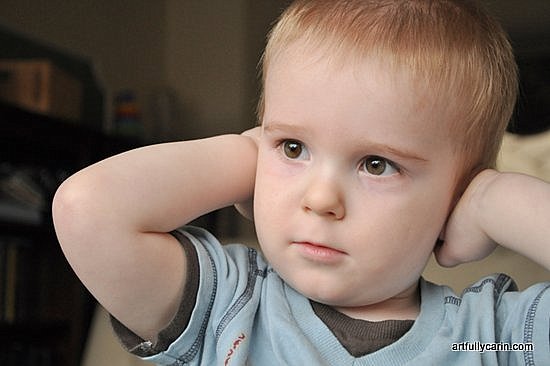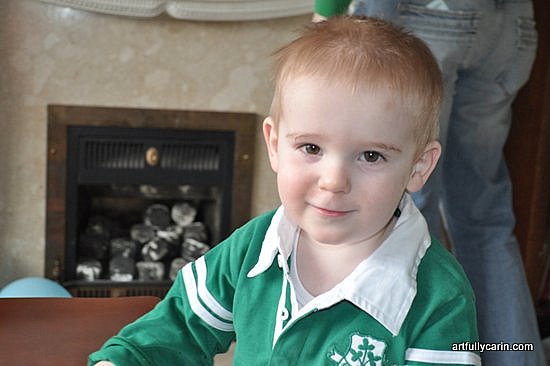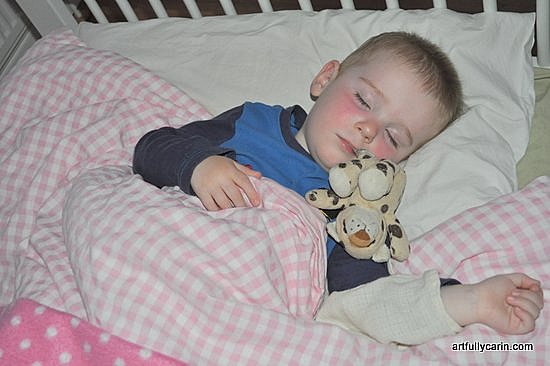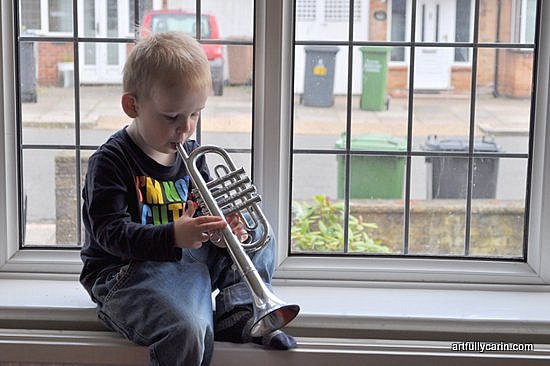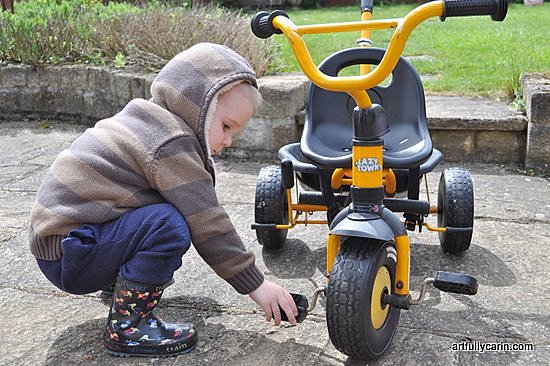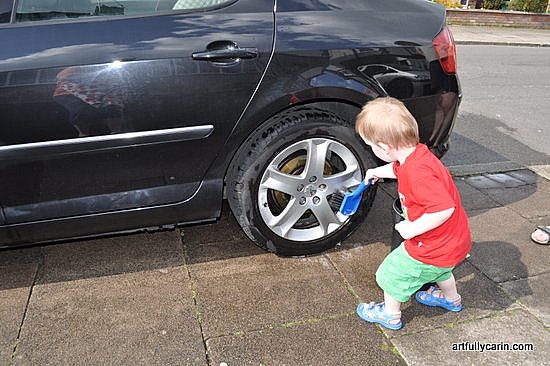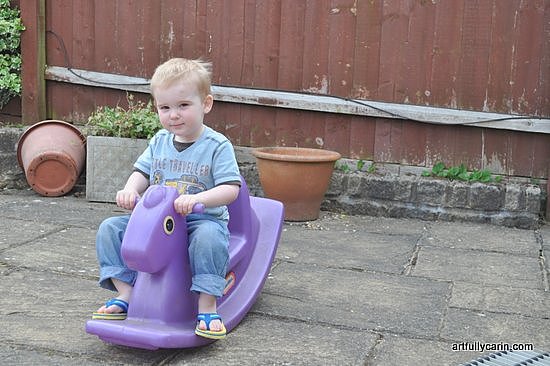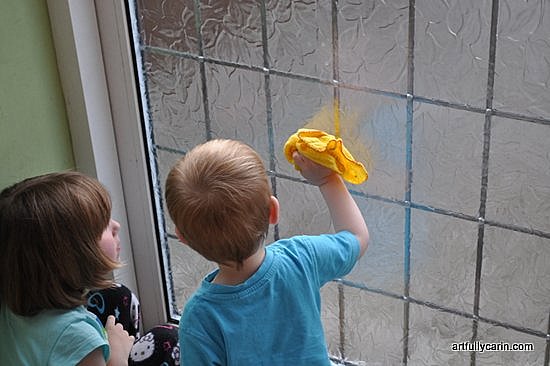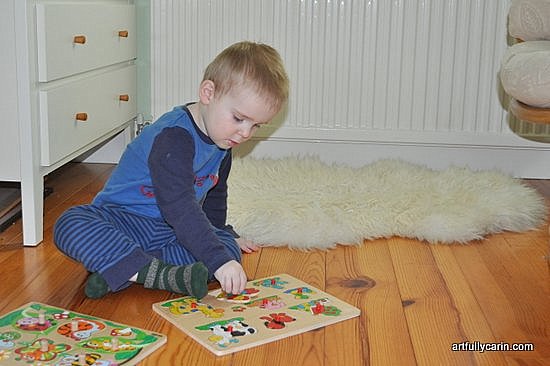 This art journal page was made using watersoluble crayons, dabbed and patterned with kitchen roll, gesso, and black and white pens in combination with a personal photo and black ink.