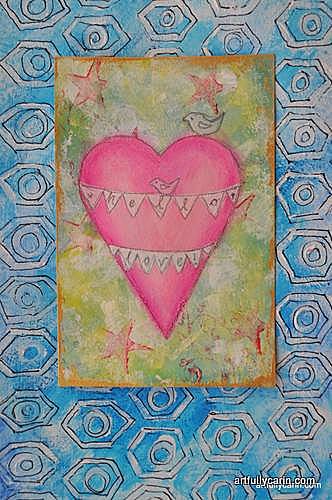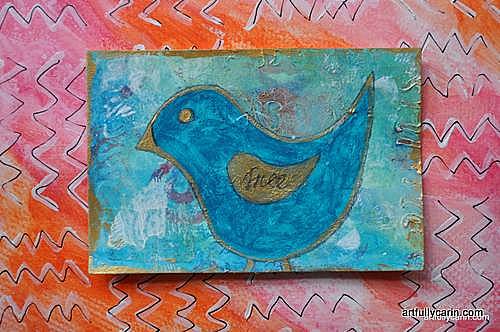 In February I took part in a postcard swap arranged by Artists in Blogland. I'm still waiting for the third and final postcard to arrive, so I don't want to post the ones I received yet, but I can show the ones I sent out 🙂
The only rules were that they had to be 4 x 6″ and handmade. I used the swap as an opportunity to practise working small, and to try out some new-to-me techniques. I'm pretty happy with the results.
All the postcards are made using a combination of watersoluble crayons, acrylics, gesso, pencil, stencils and stamps.
Which one is your favourite?